Long ago Steeple Aston had several pubs, now sadly only one remains. In this section, we give a detailed description of our village pub, the Red Lion, along with a link to their website for sample menus and forthcoming events. We also provide information on the nearby Holt Hotel, Middle Aston House, a fish and chip van and links to a variety of pubs and restaurants nearby.
The Red Lion
CLOSED FOR STRUCTURAL REPAIRS FROM 10TH MARCH 2022

OPENING HOURS
Tuesday 5.30pm – 10.00pm
Wednesday to Saturday 12 noon – 11.00pm
Sunday 12 noon – 7.00pm
FOOD
Wednesday – Saturday 12.00pm – 3.00pm and 5.00pm – 8.00pm
Sunday 12.00pm – 4.00pm
Takeaway pizza also available. Order by phone or book a table on 01869 340225.
CAFE
Open Tuesday to Saturday from 9.30am to 2.30pm from 1st March
The Red Lion building has been a pub since 1765. It was originally called The Chequers, but was renamed the Red Lion in 1830. It was acquired by Oxfordshire brewer Hook Norton in October 2005. Sarah and Melvin Phipps became the first tenants of the pub in February 2006. When they retired in November 2019, Aidan and Kegan Madden briefly took on the tenancy. Chris Gates took over from them on 4th May 2021.
Situated in a peaceful setting on the corner of South Side and Water Lane, the pub is in an elevated position giving a pleasant view across the valley from the terrace at the front. There is a small parking area to the front of the pub and also a car park to the rear.
The bar is small and cosy with a log burner in the corner; the daily newspaper is there for you to read and you will usually find a local or two propping up the bar supping the cask marque accredited ales.
With the brewery just 12 miles away as the crow flies, the beer doesn't have to travel far to their cellar and you are always guaranteed a great pint of "Hooky" at the Red Lion.
Food normally features prominently at the Red Lion and a new dining room addition was built in 2004 that seats 30 diners in comfort. Named by the owner at the time, the Garden Room is an oak construction with lots of large windows that flood the room with light, and is an ideal place for a family gathering, a celebration or Sunday lunch. The room is also used for meetings and can be utilised as a training venue or even a gallery, should the occasion arise.
The pub also serves thin crust, stone baked pizza, to eat in or take away. The dough is floured and rolled to order and they use only the finest ingredients as toppings. The result is a very tasty pizza indeed.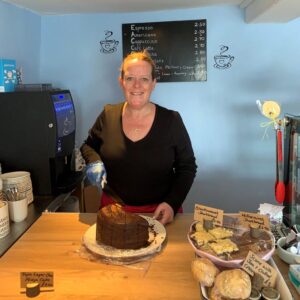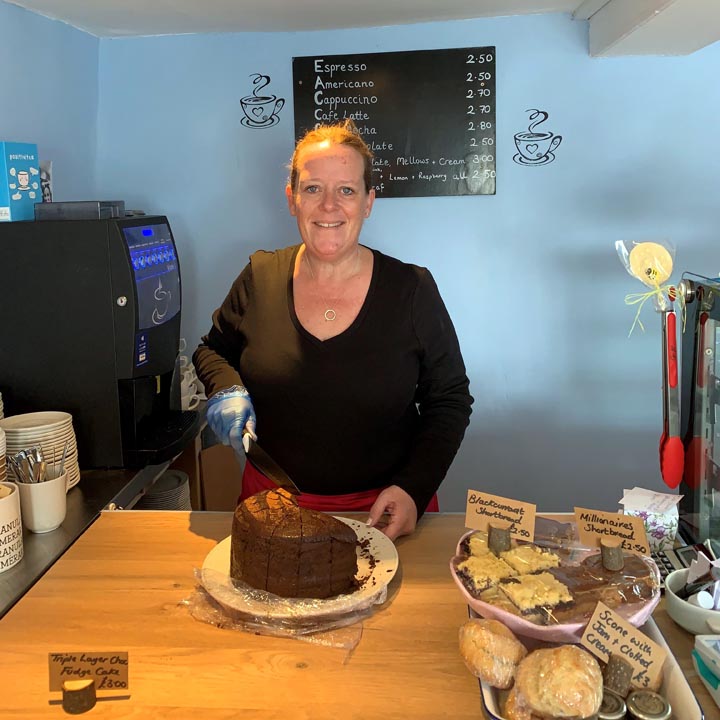 In September 2021, Naomi Gates, Chris's wife, opened Naomi's Bit on the Side serving coffee, tea, milkshakes, homemade cakes, scones and other sweet treats to eat in or takeaway.
Children and dogs are allowed in the pub. A free wi-fi connection is also available.
Contact
The Red Lion,
South Side,
Steeple Aston,
OX25 4RY,
Tel: 01869 340225
Website: www.theredlionsteepleaston.co.uk/
Facebook: https://www.facebook.com/steepleaston
---
The Holt Hotel
The Holt Hotel at Hopcroft's Holt is a traditional coaching inn on the Oxford to Banbury Road, just a mile from the centre of Steeple Aston.
The Highwayman's Bar & Lounge
Open throughout the day for tea and coffee, and serves food and drink as well as afternoon tea daily from 12 noon.
Opening times:
Monday – Saturday
11:00am – 11:00pm (Drinks)
12:00pm – 9:30pm (Food)
Sunday:
12:00pm – 10:30pm (Drinks)
6:00pm – 9:00pm (Food)
Du Vall's Restaurant
Opening times:
Breakfast:
Monday to Friday: 7.00 to 09.30am
Saturday and Sunday: 8.00 to 10.00am
Lunch:
Sunday: 12.00 noon to 2.00pm
Dinner:
Friday & Saturday: 06:00pm to 09:00pm
The Highwayman's Bar features an extensive bar menu featuring locally sourced produce and local beers.
The Claude Du Vall Restaurant features an a la carte menu on Friday and Saturday evenings and a Sunday carvery. For a sample of the menus, please see the website.
Contact
The Holt Hotel
Nr Steeple Aston
Oxford Road
OX25 5QQ
Tel: 01869 340259
Email:info@holthotel.co.uk
Website: www.holthotel.co.uk
---
Middle Aston House
NB Due to the effects of the wind over the weekend (February 19th-21st), Middle Aston House is closed to the public (non-residents) until further notice.
Please note that this means that there is no access for dog walkers for the foreseeable future whilst they deal with the problems caused. The woodlands are completely closed to everyone except members of staff.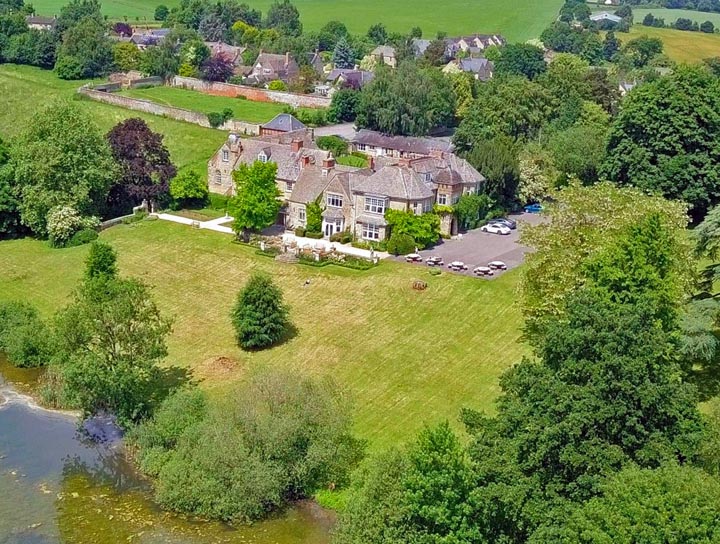 Middle Aston House has a long uninterrupted history of owners dating back nearly 1000 years to the Domesday Book. Although much of the current house is Victorian and most of the original Medieval manor house is buried under the front lawns, there remains plenty of evidence of the Tudor manorial home now incorporated into the main building.
Situated between the villages of Middle Aston and Steeple Aston, the house and 20 acres of gardens, mature woodland and lake provide a welcome relaxing retreat from the hustle and bustle of 21st Century daily life. Middle Aston House is now an independently and privately owned meeting, functions, and wedding venue open to both corporate and leisure guests throughout the year.
They are open for Bed and Breakfast seven days a week, but you're also very welcome to wander by and drop in for coffee and cake or tea and biscuits. They cater for small groups and parties within the current 'Rule of 6' restrictions and provide a Bar Menu cooked to order by Head Chef Daniel Smiesny which is available to non-residents on a Thursday, Friday, and Saturday evening.
There is a fully stocked bar, four dining rooms and plenty of outdoor seating overlooking the lake, so there is always somewhere to come and meet, drink, and dine with friends. Pre-booking is essential.
Middle Aston House is a doggie-friendly venue, furry friends are allowed into the bar and outdoor seating areas but they're not allowed into the dining rooms.
There's free parking and complimentary wi-fi.
OPENING HOURS
Middle Aston House is open seven days a week for meetings, functions and as a wedding venue with B&B rooms.
It is open to non-residents on Thursday to Saturday from 4.00 to 8.00pm, Sundays 12 noon to 6.00pm. Have a walk in the grounds and then relax on the terrace with a drink from the bar.
FOOD & BAR OPENING
B&B – Breakfast: Monday to Friday 7.30 – 9.30am (08.00 – 10.00am weekends).
Group bookings for functions and dining taken throughout the year.
Contact
Jenny Soria
Middle Aston House
Middle Aston
Bicester
Oxfordshire
OX25 5PT
Tel: 01869 340361
Email: enquiries@middleastonhouse.com
Website: www.middleastonhouse.com
---
Fish & Chips
The Codfather has decided he will no longer visit Steeple Aston, but he does go regularly to Middle Barton on a Friday between 4.00 and 8.30pm, and to other villages. For more information, go to his Facebook page,
However, another company is now coming weekly on Wednesdays. Howe & Co 66 Frankly Fish and Chips go through Duns Tew, North Aston and Middle Aston, arriving in Steeple Aston around 6.20pm. Their van is called Van99, and you can track their route from their Facebook page live on the night. You can pre-order by phone or email, or just order at the van. Menus and other details are on their Facebook page.
---
Other places to eat and drink nearby
The Yurt at Nicholsons, North Aston
The Deddington Arms, Deddington
The Killingworth Castle, Wootton
La Galleria, Italian restaurant, Woodstock
The Duck on the Pond, South Newington
The Dashwood Arms, Kirtlington