Monday, 22nd August: Community Orchard meeting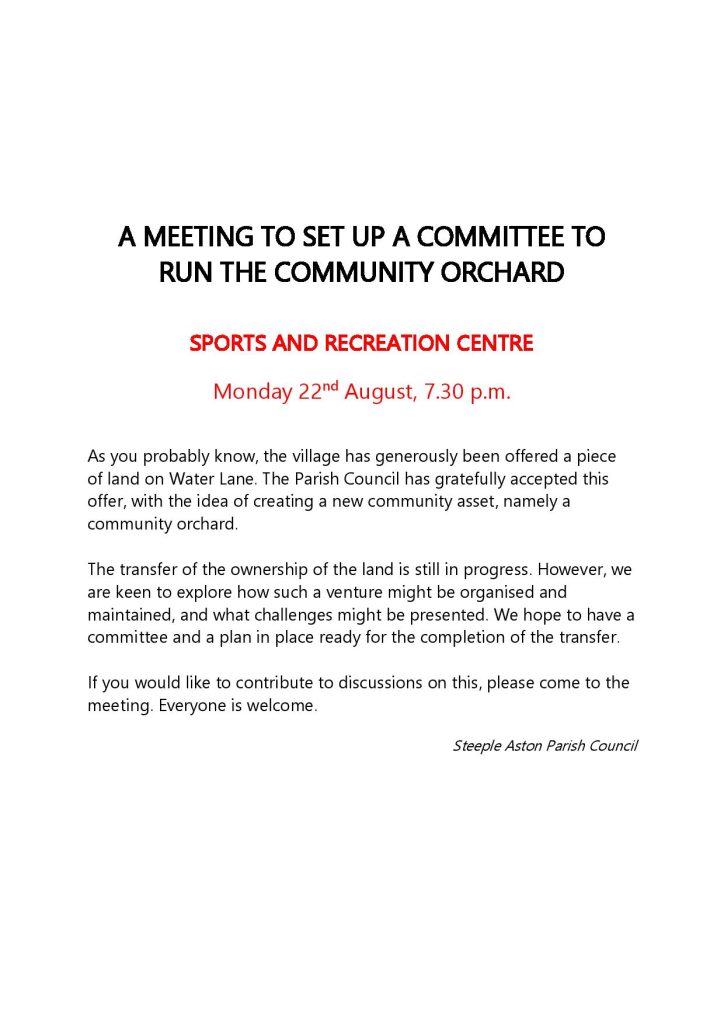 ---
Wednesday, 24th August: Ukraine Independence Day Celebration
---
Monday, 29th August: Annual Flower Show and Fun Dog Show
On Bank Holiday Monday, the Horticultural Society will hold its popular Annual Flower Show and Fun Dog Show on Robinsons Close starting at 2.00pm. There are 140 classes for adults and children to enter, ranging from flowers and vegetables to photography, cookery and handicrafts. The entries will be on display in the marquee.
On the field you will find classic cars, pony rides, stalls offering local crafts and icecream – and of course the Fun Dog Show organised by 'Dogs for Good',
There will be tea and cake available in the Village Hall, where you can also see the floral art exhibits.
The cost is £2 per person, children free.
The full programme and entry form are available on the Horticultural Society page.
---
Saturday, 3rd September: Deddington Parish Show