Sunday, 3rd February: Snowdrop tea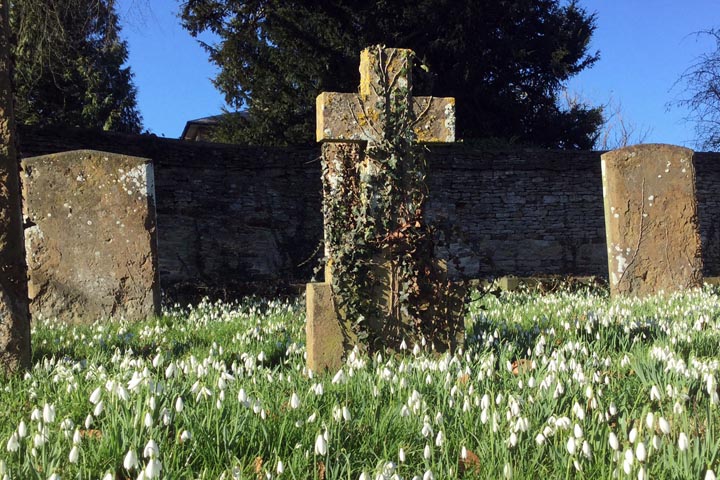 Come and see the wonderful display of snowdrops in the churchyard, and then enjoy tea and homemade cake served in the church from 2.30 to 4.00pm on Sunday, 3rd February.
---
Sunday, 10th February: SACS Spring Concert
Steeple Aston Choral Society's Spring Concert will take place on Sunday, 10th February at 7.00pm in the Church.
The programme includes Mozart's Requiem; the Mass in Eb, by Mozart's pupil, Hummel and a work specially written for the choir by Paul Herrington.
Tickets are £10 in advance (£12 on the door) and will be available in January from choir members, Margaret Bulleyment (01869 347346) and the Village Post Office. 
---
Thursday, 14th February: Adderbury Valentine's Night market
Adderbury Farmers' Market returns for the New Year on Valentine's Day – Thursday, February 14th. It takes place at The Institute in Adderbury between 6.00 and 8.00pm.
The organisers say:" Come and join us for a Valentine's night special market – great variety of stalls, lovely supper (eat in or take away) and of course our well-stocked bar.
"Thank you for supporting us during 2018 – once again we will be putting our profits back into community projects. The market has now given over £4,000 to village organisations."
The not-for-profit market takes place on the second Thursday of every month, except January, from 6.00 to 8.00pm. To find out more on their website, please click here.
---
Tuesday, 19th February: Garden Club talk on Shrubs
Steeple Aston Garden Club's meeting this month takes place at the Village Hall on Tuesday, 19th February.  Come for tea, coffee and biscuits at 7.30pm followed by a talk on 'Pruning Shrubs and their Aftercare' by Duncan Coombs, of Pershore College, a RHS advisor and plant hunter.  All welcome.
---
Saturday, 9th March: Curry & Quiz Night
Steeple Aston Recreational Trust is holding a 'light-hearted' quiz with curry on Saturday, 9th March in the Recreational Trust building on Fir Lane. Be there at 7.30 for an 8.00pm start.
There is a limit of six teams of eight people, and the £10 per person costs includes curry. For tickets and to register your team call Chris Cooper 01869 347173, Torquil McLusky 01869 347914 and Fiona McLoone 01869 340123.
---
Sunday, 17th March: Spring Flower Show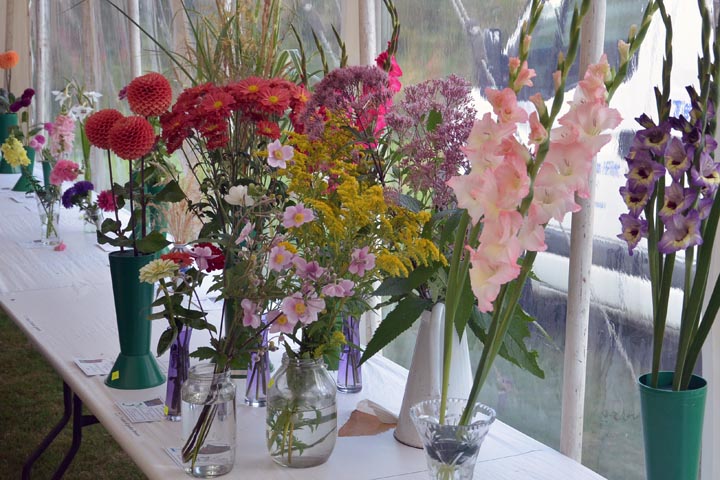 Steeple and Middle Aston Horticultural Society's annual Spring Flower Show will be held in the Village Hall on Sunday, 17th March from 2.30 to 4.30pm.
To see the show schedule and entry form, please click here.
You can also get up-to-date news from the Horticultural Society's Facebook page here.
---
Saturday, 13th April: Race Night
Steeple Aston Football Club Committee are organising a Race Night. It will take place in the Sport & Recreation Centre on Fir Lane at 7.30pm on Saturday, 13th April. There will be a cash bar. More to follow.
---
Saturday, 18th May: Opera Anywhere presents 'Patience'
Patience is a Gilbert & Sullivan's lively operetta that playfully pits the strict morals of the Victorian era against the passionate indulgences of the 1870s Aesthetic Movement. It's a high-spirited tale full of the misplaced desires of rakish poets, swooning maidens and burly military men!
Available online from now https://www.ticketsource.co.uk/operaanywhere
Also, limited early bird tickets from Barbara 01869 340423 @ £15pp until February.
---
Sunday, 19th May: NGS Open Gardens
Six local gardens will be open for charity under the National Garden Scheme on Sunday, 19th May between 2.00 and 6.00pm. Admission for adults will be £6, children are free. Teas and homemade cakes will be served in the Village Hall.
The six gardens to open will be:
The Longbyre
Kralingen
Acacia Cottage
Primrose Gardens
Combe Pyne
Cedar Cottage
For more details, and photos of the gardens, please click here.