Saturday, 13th October: Valentines' Grand Jumble Sale
The Valentines' Annual Grand Jumble Sale takes place on Saturday, 13th October in the Village Hall starting at 2.00pm.
Chairman Richard Preston writes: "The Valentine Club, which has around 90 members, all over 60 years young, is totally self-sufficient in funding other than the very occasional grant or donation.  However, it does rely on a successful jumble sale to ensure that we can attract good quality speakers and entertainers each year and subsidise many of the coach trips that we put on each year.
"That is where we need your help.  If you have anything that is suitable to sell, please bring it along to the Village Hall on the morning of the sale or give me a call if you are unable to deliver yourself.  Please, no electrical items unless portable and in working order and no furniture as we have no means of disposing of it if it is not sold.
"We will be holding a raffle so something for a prize would be appreciated and if you feel you could help in the morning to sort the items or in the afternoon to help manage the sale then it would be very much appreciated."
You can contact Richard on 01869 340512. For more information about the club give him a call or go onto their website at https://valentineclub.wixsite.com/aston  where you can view the forthcoming programme, catch up with news from the club and see photos of the club's activities.
---
Sundays, 14th & 28th October: Community Apple Pressing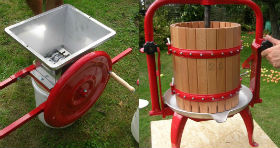 The Steeple and Middle Aston Community Apple Press will be available for use by villagers in the Red Lion car park on Sundays, 14th and 28th October between 10.30am and 3.00pm.
Just bring along your apples, a chopping board and knife and containers for your juice. The organisers will supply a crusher, the press, the steriliser and a helping hand.
Use of the press is free, but donations towards the upkeep of the equipment will be very welcome.
Also the complete kit is available for hire. Contact Penny and Stuart on 01869 349155 or email cummins2011@outlook.com for details.
---
Friday, November 2nd: Pre-School Quiz
---
Saturday, 3rd & Sunday, 4th November: SAVA exhibition on Farming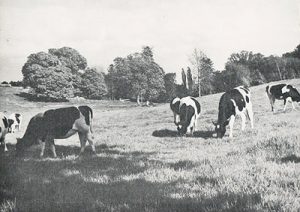 Steeple Aston Village Archive Trust (SAVA) is holding its annual exhibition on Saturday, 3rd November from 2.00 – 6.00pm and on Sunday, 4th November from 12 noon until 4.00pm in the Village Hall.
This year's subject is "Farming in Steeple and Middle Aston".
Entry is free, but donations are appreciated.
For more information, go to the SAVA website www.steepleastonarchive.org.uk
---
Monday, November 5th: Annual Fireworks Evening  
The Recreational Trust and Village Hall Committee will, as always, present a great Bonfire Night display in a safe environment on Robinsons Close on November 5th. They look forward to seeing as many of you as possible to enjoy a spectacular evening of fireworks and refreshments. Gates open at 6.15pm; Bonfire from 6:30pm approx. Fireworks at 7.00pm.
Please do not bring fireworks, laser pens or sparklers to this event.  Glow pendants will be available for sale at the gate. All children under 16 must be accompanied by an adult throughout the event.
Simon Thatcher is building the bonfire so if you have any wood you would like burnt please email annawhybrew36@hotmail.co.uk to arrange a time to get into the field. Please do not dump any wood or rubbish outside the gate or in the field prior to the event.
Ticket prices; bought in advance £14 family, £5 single. On the gate £16 family, £6 single. Tickets available from Barbara (01869 340423) and Steeple Aston Village Shop from Monday 22th October. NB Ticket sales from the Village Shop will close at 3.00pm on the day. The ticket price includes their special homemade soup together with a sausage in a roll and squash for the very young.
---
Friday, 30th November: A Country Christmas
---
Sunday 9th December: "Brilliance" 
Farnham Maltings present "Brilliance" in the Village Hall on Sunday, 9th December at 7.00 for a 7.30pm start.
1948 and 1963.  Everyone is gathering in the Village Hall.  Lightning has struck the hall roof. Mrs Atkinson has called the repairman – a man who can fix a creaking door, chimneys that smoke.  And in he comes with his daughter, bright blue eyes full of brilliance, like an animal in from the woods. Long after its arrival in the city, the slow process of rural electrification is starting to illuminate every corner and crevice of village life. As the dark evenings hold us in, 240 volts of alternating current and the humble electric light bulb allow us to gather and sing long into the night.
Tickets cost £12, under 18's £10.
---
Sunday, 10th February: SACS Spring Concert
Steeple Aston Choral Society's Spring Concert will take place on Sunday, 10th February at 7.00pm in the Church.
The programme includes Mozart's Requiem; the Mass in Eb, by Mozart's pupil, Hummel and a work specially written for the choir by Paul Herrington.
Tickets are £10 in advance (£12 on the door) and will be available in January from choir members, Margaret Bulleyment (01869 347346) and the Village Post Office.