Saturday, 7th March: Curry & Quiz Night
Steeple Aston Recreational Trust is holding a Curry & Quiz Night on Saturday, 7th March in the Sports and Rec. The evening starts at 7.00 for 7.30pm.
Tickets cost £10 per person for a vegie or meat curry, naan and chutneys. There will be a cash bar. Tickets are available from Chris Cooper chris777.cooper@btinternet.com or any of the committee.
---
Sunday, 8th March: Crafternoon Tea
---
Thursday, 12th March: Community Defibrillator Seminar – POSTPONED
---
Wednesday, 25th March: Talk on Rewilding – POSTPONED
---
Sunday, 29th March: Spring Show – CANCELLED
A message from Richard Preston, Chairman of The Astons Horticultural Society:
The Spring Show had to be cancelled this year, but it doesn't mean Spring has not sprung.
Spring is here no matter what else the world has to throw at us.
To help brighten a time when normally we would all be out enjoying the parks and gardens, here are few photos from our garden along with a picture of the TWIDDLE-MUFFS provided by some of the show's prospective entrants that will be winging their way to the dementia ward at the John Radcliffe.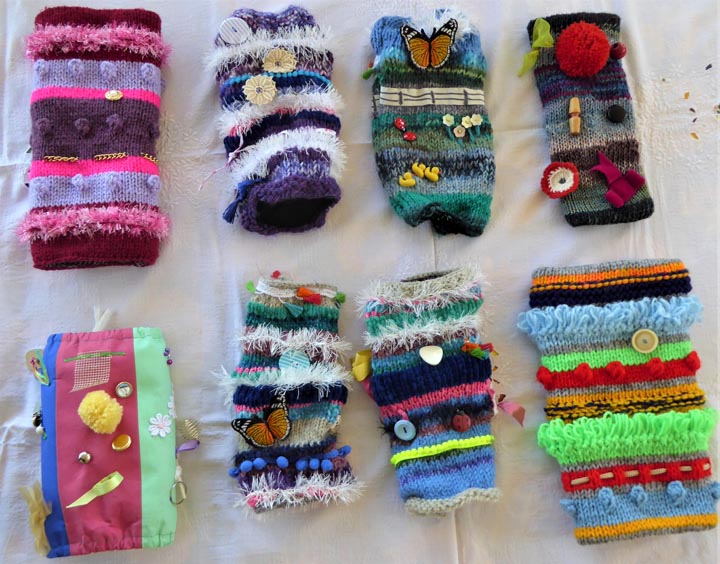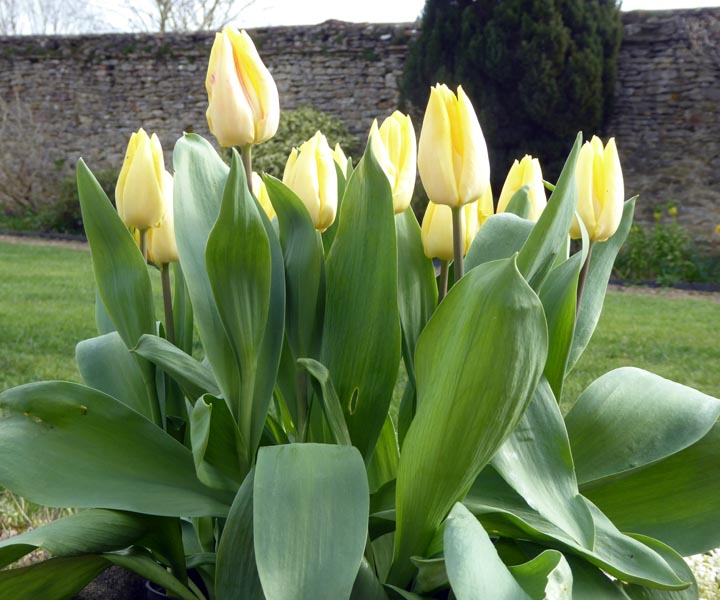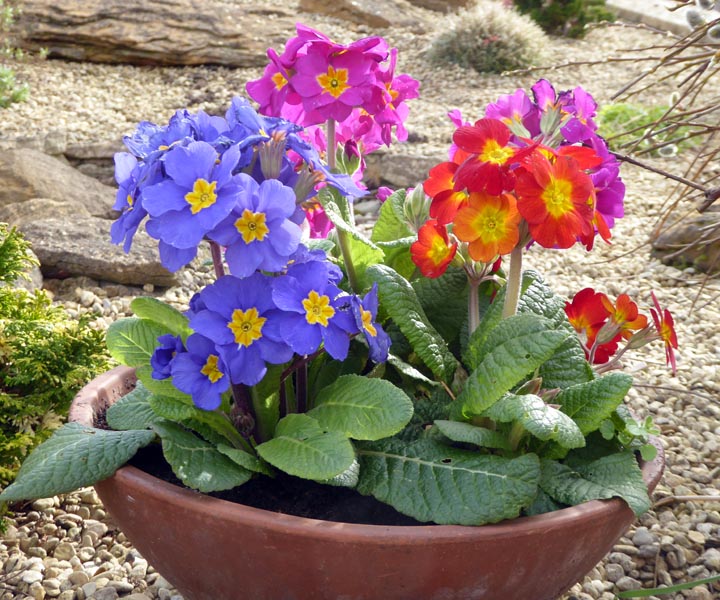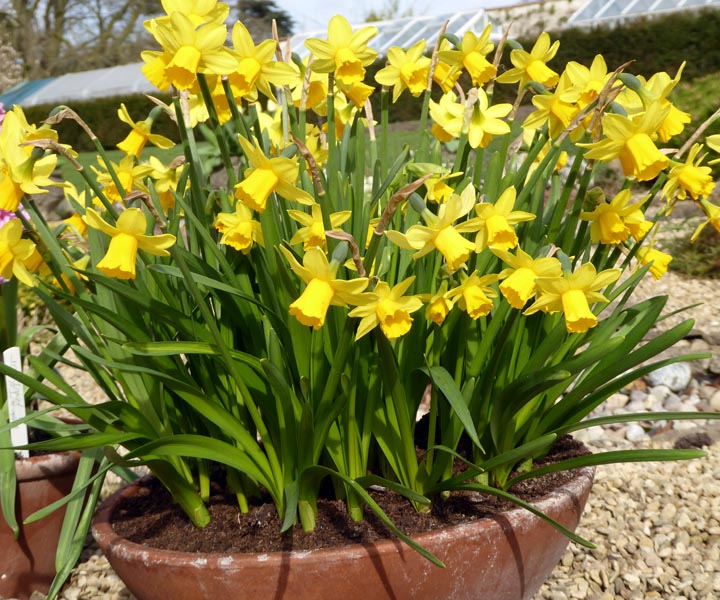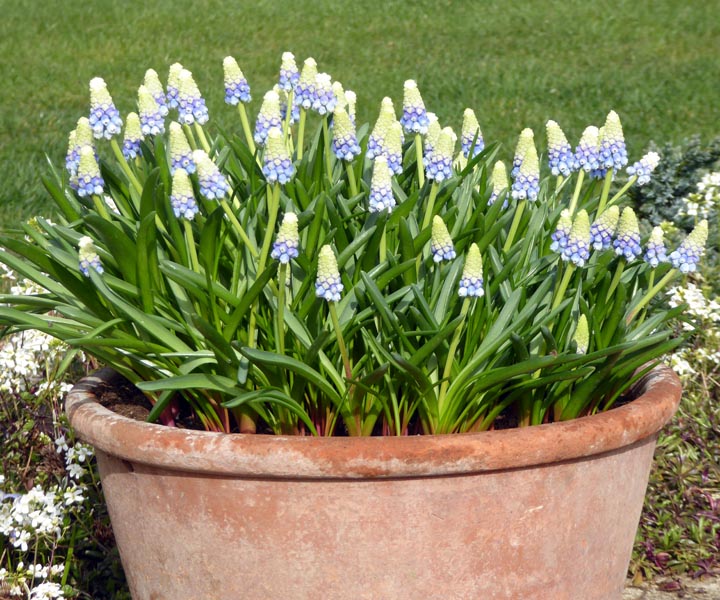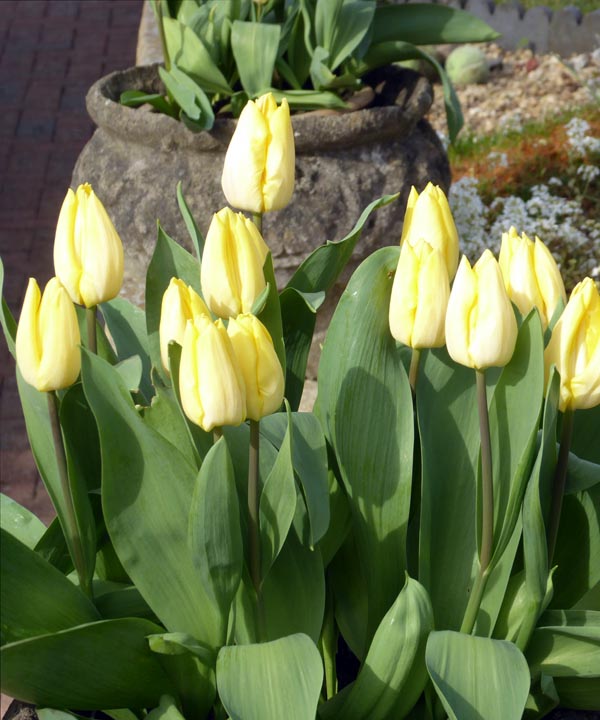 Keep safe everyone and keep gardening.
Richard and Daphne Preston
You can contact Richard on 01869 340512 or email richard.preston5@btopenworld.com
---
Sunday, 29th March: SACS Spring Concert – POSTPONED
Steeple Aston Choral Society is holding its Spring Concert in the Church at 7.00pm on Sunday 29th March.
Secretary Margaret Bulleyment writes: "We are singing two exquisite Classical (from the end of the eighteenth century) works in this concert – Haydn's, Nelson Mass and Mozart's, Solemn Vespers. Both works weave the soloist and choir parts through each movement to create a rich and fascinating musical texture.
"The original name of Haydn's Mass was Missa in Angustiis – Mass for Troubled Times – as by 1798 Napoleon had won four major battles over the Austrians, in less than a year. However as the Mass had its first performance, news came of Lord Nelson's victory at the Battle of the Nile and it was nicknamed the Nelson Mass. Two years later, Lord Nelson and Lady Hamilton visited the Esterhazy Palace where Haydn was court composer and the title was set in stone.
"Mozart's Vespers (Mozart did not, understandably, call them 'solemn' – 'glorious' would be a better word) is the last work he wrote for Salzburg Cathedral, but it will sound just as fine in the smaller space of Steeple Aston Church, with our wonderful acoustics and organ.
"Our four professional soloists are Angela Kazimierczuk, Frances Jellard, Peter Wilman and Christopher Foster, with Jon Kingston playing the organ."
Tickets are £10 in advance from any SACS member, or Margaret Bulleyment (01869 347346) They will also be available from the Post Office from the middle of February. Tickets cost £12 on the door.
Information about the Choral Society and more forthcoming concerts can be found in the Clubs and Societies section of the website.
---
Sunday, 5th April: Annual Village Litterpick – POSTPONED
---
Monday, 4th May: Village Hall AGM
The Annual General Meeting of the Steeple Aston Village Hall Management Committee will take place on Monday, 4th May at 8.00pm in the Village Hall Committee Room.
The AGM lasts approximately 30 minutes and is followed by the monthly Village Hall committee meeting. Members of the public are very welcome to attend the meeting and if anyone feels they would like to join the committee we would like to see them. If interested, telephone 01869 340423 for further details.
---
Saturday, 16th May: Annual Plant Sale
---
Sunday, 7th June: NGS Open Gardens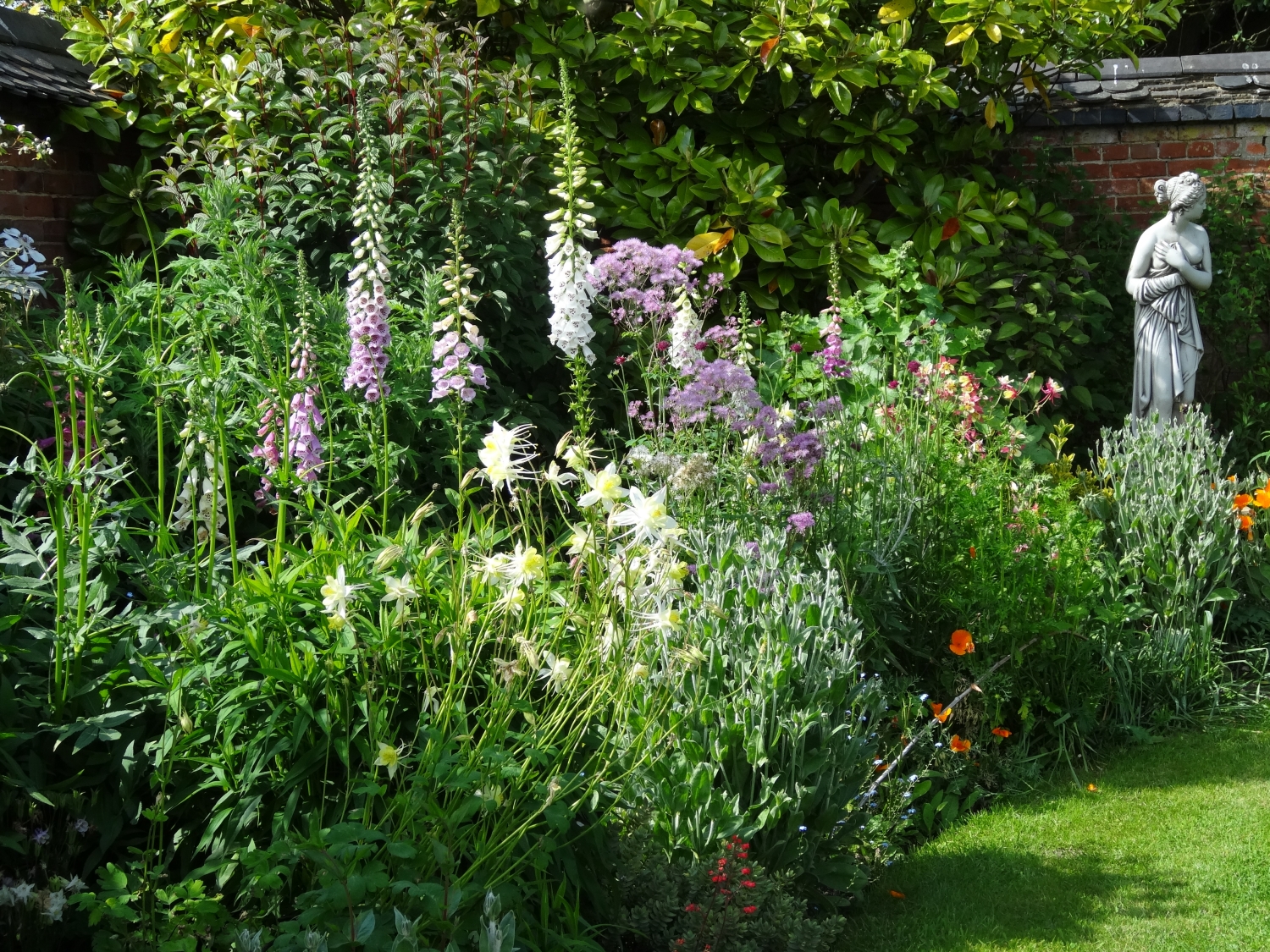 Six Steeple Aston Gardens will be open under the National Gardens Scheme on Sunday, 7th June from 2.00 to 6.00pm. They are: Kralingen, The Longbyre, Acacia Cottage, Primrose Gardens, Combe Pyne and Cedar Cottage.
Admission to all six gardens is £5 for adults, children free. Teas will be served in the Village Hall. For more information on the gardens, go to the NGS site.
The Village Hall Committee are once again organising refreshments for the Open Gardens. The money raised goes towards the Macmillan Nurses and other cancer charities. If anyone would like to bake or supply a cake, or help serve teas in the afternoon (for approximately one hour, for a time to suit you) please contact Barbara on 01869 340423
---
Bank Holiday Monday, 31st August: Summer Show
The
Annual Flower Show schedule
is now available. The classes include handicrafts, photography and many children's classes – something to do for those of us unexpectedly at home for longer than usual.
It is hoped the Show will go ahead on August Bank Holiday Monday as usual but if not, we will run the same classes the following year, so you can keep entries such as handicrafts and photos to exhibit then.