Sunday, 9th February: Snowdrop Sunday
---
Thursday, 13th February: Adderbury Farmers' Market returns
Adderbury Farmers' Market welcomes shoppers from Steeple and Middle Aston. The not-for- profit market was able to give £1500 to local community projects last year.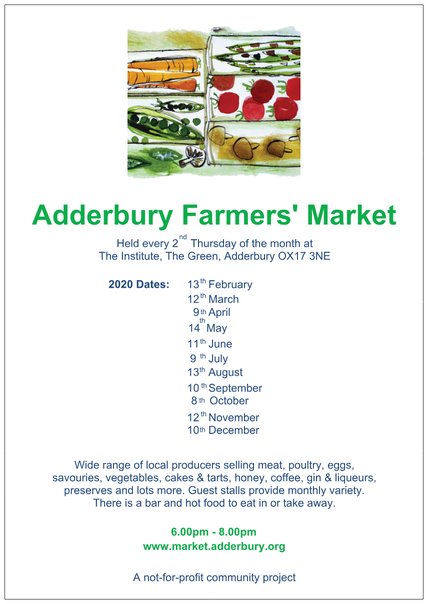 ---
Saturday, 7th March: Curry & Quiz Night
Steeple Aston Recreational Trust is holding a Curry & Quiz Night on Saturday, 7th March in the Sports and Rec. The evening starts at 7.00 for 7.30pm.
Tickets cost £10 per person for a vegie or meat curry, naan and chutneys. There will be a cash bar. Tickets are available from Chris Cooper chris777.cooper@btinternet.com or any of the committee.
---
Sunday, 8th March: Crafternoon Tea
---
Thursday, 12th March: Community Defibrillator Seminar
---
Sunday, 29th March: Spring Show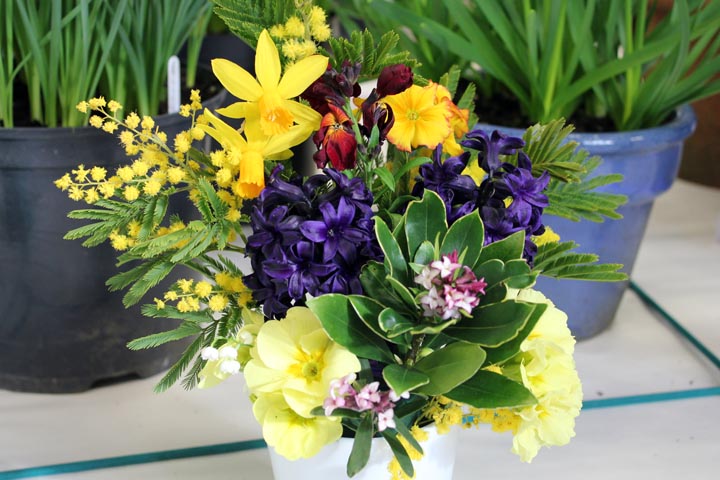 The Astons Horticultural Society's Spring Flower Show will be held in the Village Hall on Sunday. 29th March from 2.30 to 4.30 pm. Entries are open to everyone and new exhibitors are welcome.
The Entry Form is available to download now.
---
Sunday, 29th March: SACS Spring Concert
Steeple Aston Choral Society is holding its Spring Concert in the Church at 7.00pm on Sunday 29th March.
Secretary Margaret Bulleyment writes: "We are singing two exquisite Classical (from the end of the eighteenth century) works in this concert – Haydn's, Nelson Mass and Mozart's, Solemn Vespers. Both works weave the soloist and choir parts through each movement to create a rich and fascinating musical texture.
"The original name of Haydn's Mass was Missa in Angustiis – Mass for Troubled Times – as by 1798 Napoleon had won four major battles over the Austrians, in less than a year. However as the Mass had its first performance, news came of Lord Nelson's victory at the Battle of the Nile and it was nicknamed the Nelson Mass. Two years later, Lord Nelson and Lady Hamilton visited the Esterhazy Palace where Haydn was court composer and the title was set in stone.
"Mozart's Vespers (Mozart did not, understandably, call them 'solemn' – 'glorious' would be a better word) is the last work he wrote for Salzburg Cathedral, but it will sound just as fine in the smaller space of Steeple Aston Church, with our wonderful acoustics and organ.
"Our four professional soloists are Angela Kazimierczuk, Frances Jellard, Peter Wilman and Christopher Foster, with Jon Kingston playing the organ."
Tickets are £10 in advance from any SACS member, or Margaret Bulleyment (01869 347346) They will also be available from the Post Office from the middle of February. Tickets cost £12 on the door.
Information about the Choral Society and more forthcoming concerts can be found in the Clubs and Societies section of the website.