Village shop restricts its hours – playground and church closed.
The village shop has restricted its hours. It will only be open from 8.00am until 12.30pm daily. The village playground and the church are closed following the Prime Minister's announcement on Monday, 23rd March.
A message from the Parish Council said: "As a result of the Government announcement last night, the Parish Council have had to take the decision to close the playground and toilet in the interests of Health & Safety and to comply with instructions. No safety checks on the playground equipment will be carried out until the playground is able to be re-opened."
Steeple Aston church is now closed as well. The Rector, Rev Marcus Green said: "We received notification from the Bishop last night following the PM's broadcast. We have sadly closed all three of our buildings for the time being, but will be updating our Worship At Home video every weekend …..and also I am sending out three or four emails ("Rector's Ramblings") a week, and anyone who would like to be included on that list has only to ask me at steeplerector@hotmail.co.uk"
---

STEEPLE ASTON COMMUNITY EMERGENCY PLAN
We all know that we have Emergency Services who deal with most types of emergency, but a major incident may occur in our village when they could not reach us quickly (such as deep snow or a major incident elsewhere).
This means the Community needs an up to date plan to provide effective, immediate support to those involved in an emergency, including any who have been injured or displaced, as well as to support the Emergency Services when they do arrive.
As part of the Parish Council's Emergency Plan we need to keep an up to date list of expertise and resources within the village.
Please let the Parish Council know if you have any of the following skills:-
Paramedic / Doctor
Nurse, Retired Nurse / Midwife
Trained First Aider
Pharmacist/ Chemist
Radio Amateur
Electrician
Computer technician
Builder
Engineer
Vet
Farmer
Or if you have any of the following resources:-
Generator
Radios, walkie talkies
4 x 4 vehicle
Tractor and trailer
Van
Lifting Equipment
Minibus
Gas stoves/catering equipment
Chainsaw
Surface water pump
Wet Vac
Old-fashioned plug in telephone
PLEASE CONTACT: Cathy Fleet on parishclerk.steepleaston@gmail.com or 01869 347000 if you have any of these skills, resources or anything else you think would be useful in an emergency.
---
S4 bus has reduced timetable and OurBus Bartons Suspends Service
Following government advice to limit journeys, Stagecoach has announced a reduced bus timetable from Monday, 23rd March.
The S4 through Steeple Aston to Oxford and Banbury will run every 90 minutes. Download the new timetable here- and get more information and revised timetables for other bus services from their website. https://www.stagecoachbus.com/
And a message from Barton Buses:
"We are very sorry but in support of government policies to manage the Coronavirus pandemic, and the interests and safety of our passengers and drivers, we are cancelling all OurBus Services from the end of day on Friday March 20th until further notice
We recognise that for many of our passengers this may cause you difficulties in accessing shops and services; however a number of support mechanisms are being put in place by Parish Councils and other local community organisations."
---

Church services on hold – a message from the Rector
The archbishops have called on all Church of England parishes to pause public worship for a season during the COVID-19 infection, and so for the time being there will be no Sunday services. Full info from the Church of England can be found by clicking here.
So what do we do in Steeple Aston? Well, the church building will remain open daily for private prayer or reflection or for folk to come and find space for faith, hope and love.
I will be posting a short video resource, 'Worship at Home', every Sunday on the homepage of our church website, www.sntchurch.com . This is available for anybody who would like 15 minutes to pray, listen, seek God and feel connected to the community of faith in this place.
In addition, because community matters, I am sending out regular emails to everyone on our benefice email list. These have offers of help from across our three churches, a little news of others, and some encouragement and hope along the way. If anyone who isn't currently on that list would like to be – please let me know at steeplerector@hotmail.co.uk and I will gladly add you in. I am also (of course) available on the usual phone number, 340903.
And most of all, the church is here to care. The Church of England, as Archbishop Justin has said this week, is the church for England. We are here to serve everyone and anyone in any way needed. Sunday services may not be happening right now, but the church is far more than a weekly gathering on a Sunday morning. I hope I speak not only for myself but for the churchwardens, the PCC and every member of Steeple Aston Church when I say that (like everyone else) we don't really know how to respond to these days; except we promise to try and help the person next to us that needs help, and to receive the help given to us when we need it.
Revd Marcus Green, Rector
---
Information for those who have to self-isolate
Who to contact if you need help and advice
Parish Council – contact the Parish Clerk Cathy Fleet parishclerk.steepleaston@gmail.com or on 01869 347000 or 0798 939 8838
Volunteer Driver Service https://www.canosn.org.uk/covid-19-cherwell-local-response
Age UK free telephone support service https://www.ageuk.org.uk/oxfordshire/about-us/…/coronavirus/ or 01865 411 288
Citizens Advice https://www.citizensadvice.org.uk/health/coronavirus-what-it-means-for-you/
Turn2us, charity offering financial help and benefits advice https://www.turn2us.org.uk/
Local volunteers to contact if you need help
Gareth John garethdjohn@live.co.uk 07960131327
Amanda 07793 553150 and Paul Rodgers 07785 502605
Anna Thatcher 07971 561493
Elaine Kelly elainem.kelly@btinternet.com 01869 340449 (evenings & weekends)
Carl Tomlinson carltomlinson1967@gmail.com 07796 698664
Shirley Palmer s.e.palmer@btinternet.com 01869 347049
Local suppliers who will deliver to Steeple and Middle Aston
Of course our local village shop and Post Office stock a wide variety of goods, but if you want a delivery to your door, you could try these suppliers
North Aston Dairy for milk, meat http://northastondairy.blogspot.com/
North Aston Organics for veg http://www.northastonorganics.co.uk/
Forge House Bakery for bread https://forgehousebakery.com/
Eagles Fine Food in Deddington https://eaglesfinefood.co.uk/ free delivery on orders over £30
Milk and More https://www.milkandmore.co.uk/
Pete Goss Butchers https://www.petergossbutchers.co.uk/ free local delivery on orders over £10
Jericho Coffee Traders www.jct.coffee/ , freshly ground or whole coffee beans delivery
Get a 10% discount by using code HOMEBREWING2020 at checkout
Smiths Newsagents for daily newspaper deliveries http://www.smithsnewsagents.co.uk/,
---
Ideas for keeping cheerful and busy at home – with and without kids
Sustainable Steeple offers crafting kits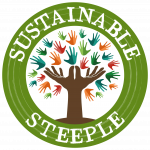 With many of us now stuck at home (working or not) and the likelihood of imminent school closures, finding fun things to occupy us will be increasingly important! We're in the process of putting together crafting kits for anyone (young or old) who would like to tap into their creative side over the coming weeks.
All of the kits will be made up of things donated to us as part of our ongoing campaign to recycle & reuse rather than throw things away.
Initial kits will be:
Card Making – including card blanks, colourful paper & card, various sticky card toppers/stickers/buttons and a sheet with some ideas
Collage Pictures – painted wood off-cuts with a variety of colourful papers and a sheet with some ideas.
Kits will be available from Saturday, 21st March and can either be picked up from the porch of Windyridge on Paines Hill or, if you aren't able to get out, delivered to you and left on your doorstep.
Any questions or ideas for other projects, please contact Amanda on 07793 553150 or amanda@sustainablesteeple.com
More Arts & Crafts
Based just down the road, literally, The Arty Crafty Place are putting together lots of ideas for creative block printing projects to keep us busy whilst we're 'social distancing'. A great way to keep the kids entertained – and indeed, for a bit of creative release from all the gloom for the rest of us!
Watching and listening
For anyone with young(ish) children looking to keep them entertained whilst we're more confined than normal, you can stream this West End production of
The Wind in the Willows
for free!
It is parents' responsibility to ensure their child's safety online whilst accessing these resources
Education Resources for Younger Kids
Primary school teacher, Josh Massey, has written a story to help young children (and adults!) who are scared by the current situation. You can download and read it here
https://www.oxfordowl.co.uk/for-home/ Free reading resources for preschool and primary children
https://www.twinkl.co.uk/resources/parents Worksheets and resources for primary age
http://www.primaryresources.co.uk Worksheets and resources for primary age
https://schoolhistory.co.uk/resources/type/free/ History resources for Secondary pupils
https://www.ks3maths.co.uk/worksheets.htm Maths work sheets for years 7-9
https://www.khanacademy.org free activities and worksheets for all ages
https://www.bbc.co.uk/cbeebies Activities and resources for preschool children
https://www.bbc.co.uk/cbeebies/radio Listening activities for younger children
https://listeningadventures.carnegiehall.org online activity about instruments of the orchestra
https://www.bbc.co.uk/bitesize activities and revision for all ages
https://www.natgeokids.com/uk/teacher-category/primary-resources/ activities and ideas for primary age children
http://www.primaryhomeworkhelp.co.uk/index.html resources grouped in topics for primary age
https://www.duolingo.com learn languages for free online or on an app
https://www.topmarks.co.uk subject based resources for primary children
https://www.prodigygame.com US grades, but good for primary age
https://www.nasa.gov/kidsclub/index.html activities for primary age
GCSEs, A Levels and University
https://revisionworld.com/gcse-revision GCSE revision resources
https://www.bbc.co.uk/bitesize/levels/z98jmp3 GCSE revision
https://www.educationquizzes.com/gcse/ GCSE
https://revisionworld.com/a2-level-level-revision revision guides for A level
https://wwwsenecalearning.com Free revision content for GCSE and A level. Paid access to higher lever material.
https://www.open.edu/openlearn/ Free taster courses aimed at those considering Open University
Other Educational
https://blockly.games learn computer programming skills for free
https://scratch.mit.edu creative computer programming
https://mysteryscience.com Free science lessons
https://www.bighistoryproject.com/home Aimed at secondary age
https://world-geography-games.com geography games
https://toytheater.com educational online games
https://www.dkfindout.com/uk/ activities and quizzes across covering many subjects
https://idea.org.uk Digital enterprise scheme you can complete online
https://www.crestawards.org science awards you can complete at home
https://norwichsciencefestival.co.uk/stemm-activities-at-home/ Norwich Science Festival STEM activities
https://www.ufuni.org/education resources about farming primary and secondary age children
Videos
https://www.youtube.com/user/crashcoursekids Youtube videos on many subjects
https://www.youtube.com/user/crashcourse as above but for older kids and grown ups
https://thekidshouldseethis.com wide range of cool educational videos
Creative
https://theimaginationtree.com Creative art and craft activities for preschool and primary children
https://www.redtedart.com easy arts and crafts ideas
https://artfulparent.com fun art activities
https://www.tinkercad.com all kinds of making
Non School Based Activities
https://www.bbc.co.uk/cbbc/joinin/about-blue-peter-badges many badges can be completed at home to be posted to Blue Peter
https://scouts.org.uk/beavers/activity-badges/
https://scouts.org.uk/cubs/activity-badges/
https://scouts.org.uk/scouts/activity-badges/
https://www.pawprintbadges.co.uk Free challenge packs and other downloads. Badges cost but are optional
https://www.nationaltrust.org.uk/50-things-to-do National Trust activities to do outside (many can be done in a garden)
http://www.nationaltrustcollections.org.uk/ National Trust online collections
Exercise and Wellbeing
Cosmic Kids Yoga for children https://www.youtube.com/user/CosmicKidsYoga
Joe Wicks, AKA The Body Coach, home workouts including 30 minute kids PE lessons at 9am each morning https://www.youtube.com/user/thebodycoach1
Virtual Tours
Take a tour of landmarks, museums and art galleries on your computer, tablet or phone
https://www.nationalgallery.org.uk/visiting/virtual-tours National Gallery
https://www.louvre.fr/en/visites-en-ligne The Louvre
https://artsandculture.google.com/partner/natural-history-museum Natural History Museum
https://artsandculture.google.com/partner/the-white-house The White House
https://artsandculture.google.com/project/versailles Versailles
https://www.salvador-dali.org/en/museums/dali-theatre-museum-in-figueres/visita-virtual/ Dali Museum
http://www.vatican.va/various/cappelle/index_sistina_en.htm Sistine Chapel
Entertainment
https://www.whatsonstage.com/london-theatre/news/stage-shows-musicals-opera-free-stream-online_51198.html list of theatre shows that you can watch online, some for free
https://archive.org free online books, movies and music
Religion
https://www.youtube.com/watch?v=BTuA6VF0daA&feature=youtu.be St Nicholas Church Worship online, updated weekly
Pastimes
Jigsaws
https://www.jigsawplanet.com
https://thejigsawpuzzles.com
Soduku
https://sudoku.com
https://puzzles.independent.co.uk/games/sudoku/
https://games.washingtonpost.com/games/sudoku/
Crosswords
https://www.theguardian.com/crosswords
https://puzzles.independent.co.uk/games/daily-crossword/
https://www.dictionary.com/e/crossword/
Chess
https://www.chess.com/play/computer
https://www.mathsisfun.com/games/chess.html
---
Getting out in the fresh air
Information on walks locally and further afield is given in the Leisure section of this website
From Monday, 23rd March Blenheim Palace & the Pleasure Gardens will be closed, but the Park will stay open for FREE from 10.00am until 4.00pm. See the Blenheim Palace website.
---
Planners say no to Great Wolf, but yes to Southside development
Cherwell District Council's Planning Committee has made decisions on two important applications for the local area. Steeple Aston Parish Councillor Martin Lipson, who is also Chair of the Mid-Cherwell Neighbourhood Plan Forum, was at the meeting. Here is his report.
"The application from American company Great Wolf to turn Chesterton into a Centreparcs-style theme park was unanimously rejected by Cherwell's Planning Committee on 12th March. About 60 local people turned up to oppose the application, and various district councillors spoke strongly against the scheme. No one spoke in favour of it, and the representatives of the applicants sat stony-faced listening to their plans being rubbished. It will be a while before we hear whether they are going to appeal against the refusal.
"Later in the meeting, Rectory Homes' scheme for 10 dwellings in Steeple Aston was approved by 10 votes to 4, with one abstention – against the recommendation of their officers.
"The vote took place after the planning officer had explained that the main reason for recommending refusal was the capacity of the site to take more houses, thereby triggering the requirement for four of them to be "affordable homes". This despite the fact that Rectory had volunteered to make two of the houses "shared ownership", which means they would in effect be affordable homes.
"The views of Steeple Aston Parish Council and Mid-Cherwell Neighbourhood Plan Forum were presented to the Committee by Martin Lipson, who said that the village had led the way in recent years in providing two rural exception sites for affordable housing (Shepherds Hill and Coneygar Fields), and that the officers' view that the scheme should be refused was paradoxical, as without the support of SAPC and MCNPF the Committee would not be considering a scheme of any kind.
"Mike Kerford-Byrnes, our local Cherwell councillor, proposed a motion of approval. The Leader of the Council – Barry Wood – felt that Steeple Aston had done its bit. He said "Steeple Aston has championed rural exception sites and affordable homes, and was a classic and leading example that others should follow". He thought that rural areas need not have the housing density that might be required elsewhere, and praised Rectory Homes for volunteering to have two affordable homes in their scheme.
"Approval will bring with it a Section 106 agreement requiring the applicants to fund a number of community benefits to the parish, the details of which will be discussed with the Parish Council."
---
SAL has not just one, but TWO new editors!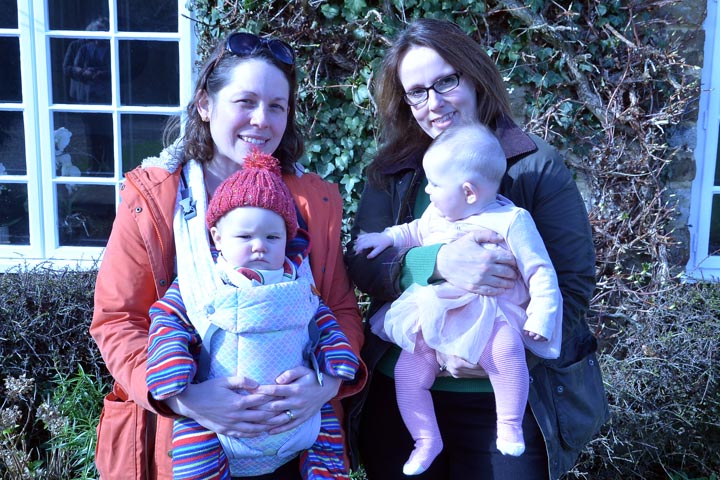 From this month there are two new editors of Steeple Aston Life, Angela Smith and Becca Coker. Both of them are on maternity leave and are pictured here with their babies. Angela on the left is holding seven-month-old James, and five-month-old Imogen is with her mother Becca.
Angela and Becca both came forward individually as a result of the desperate appeal in SAL for someone to take on the editorship after Heather Sherkunov had to resign when she moved away from the village. They are going to share editorial responsibilities, with one taking the lead on alternate months. Angela is going first and will edit the April edition.
Angela may be known to SAL readers for her 'Ramblings' articles, seasonal reports on walks and wildlife in the area. Brought up in Beaconsfield, she moved to Steeple Aston four years ago from Bracknell in Berkshire with her husband David, an accountant. The couple met at Birmingham University where they both studied biochemistry.
After graduation Angela backpacked across Asia and Africa, taught English as a Foreign Language, wrote travel guidebooks and sold safari holidays. She still loves travelling, and is currently on maternity leave from a job in marketing at Flight Centre in Oxford.
Becca moved to the village just under two years ago with her husband Tom, who is a cavalry officer based at the Defence Academy in Shrivenham. She knows the area well as she grew up in Barford St Michael, where her mother still lives, and, as a child, had some close friends in the village.
After studying philosophy and psychology at university in Durham and Cambridge, she went on to work in the City as a lobbyist for the financial services industry. Becca is on maternity leave from Keble College, Oxford where she is a major gifts fundraiser.
She says that everybody was so friendly to her when she moved here, she would like to contribute to village life by helping to keep SAL alive. Angela too loves the village and hopes to meet more people through her work on SAL. She has already made some local contacts at the Baby and Toddler group.
They both hope that by sharing the editorship it will take the pressure off just one individual. They don't have any major changes in mind for the magazine to begin with, but over time we may see some additions as they get in to their stride. Becca would like to include more about activities at Dr Radcliffe's School. Angela says she has found SAL really useful for suggestions of things to do and places to visit, and she might want to expand this to include recommendations for places to eat as well.
If you want to contact Angela or Becca with ideas, comments or even complaints about SAL, please use the new email address editorsalife@gmail.com.
NB There is an error in this address on page 1 of the March edition of SAL, the address above is the correct one.
---
Pre-Schoolers appeal to dog owners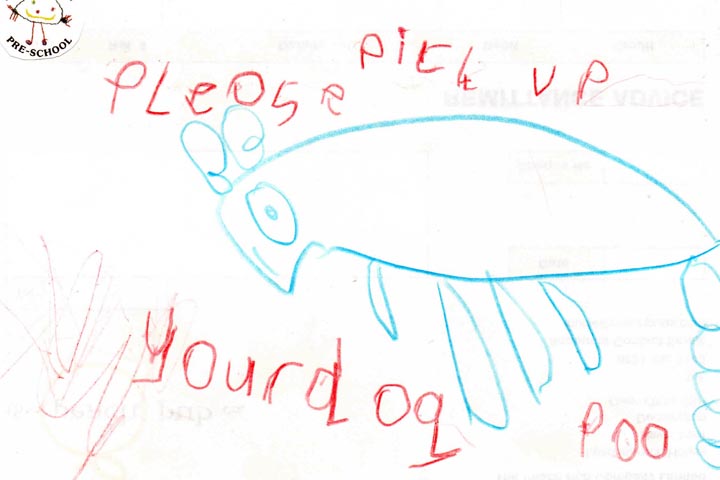 For years the Parish Council has been appealing to owners to pick up their dog's mess. But there are always a few in the village who still take no notice.
Now the children at Steeple Aston Pre-School have joined in. Let's hope they will have more success than the adults.
The three- and four-year-olds have been making posters asking villagers to "please pick up your dog poo". You can see some more examples of their work below.
At Pre-School they also have a poem on the subject which pulls no punches! It goes:
Poo Poo on the street
Ends up on our tiny feet
We don't know the consequence
But you do know it's an offence
We tread it home and into school
Do you think that's really cool?
You wanted a dog, you get the muck
So be the adult and pick it up.
Find out more about Steeple Aston Pre-School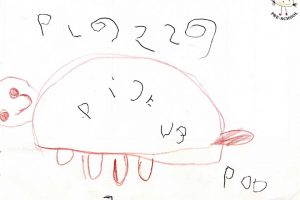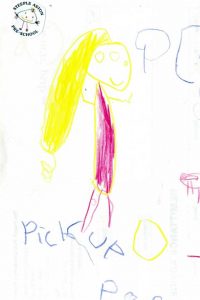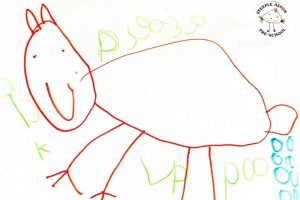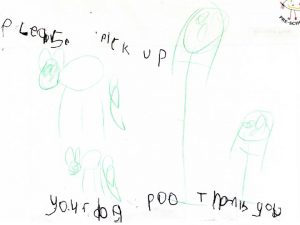 ---
Parish Council acts on mobile phone reception
Following its recent survey on mobile phone reception, Steeple Aston Parish Council has called on the providers to "effect a significant improvement to the poor mobile phone reception in our village". Its strongly worded letter to the heads of the companies asking for immediate action has also been copied to the local MP Victoria Prentis and the Communications Ombudsman.
The Council is also urging individual villagers to write to their mobile phone provider to add power to the council's request.
In a message to villagers the council says:
"Thank you very much for completing our short survey on mobile phone reception. We had an excellent response from the village with over 50 replies. We have combined and anonymised the results, and sent them to the CEOs of the eight mobile phone companies currently in use in the village, with copies to Victoria Prentis MP, and the Ombudsman for Communication Services.
"Our letter, and the data we collected up to 15th January, are available on this village website.
"The data speaks for itself.
"While we wait to see what the reaction is, please can we urge you to write individually to your mobile phone provider. It may be that companies are more inclined to respond to complaints from individual customers to their own provider, rather than a collective complaint to many different providers. If so, an individual letter from you can only add power to our request.
"Before you write, please first check the coverage for your post code here:https://checker.ofcom.org.uk/mobile-coverage
"Then:
explain why you are writing: to ask for an improvement to the mobile phone service in the village.
comment on how accurate the coverage checker is: say what the service is actually like in your home and garden.
say how poor service affects you:
– do banks send codes to your mobile phone?
– do any of your shopping sites use pass codes?
– if you use the HMRC website, how does coverage affect you?
– if you run a business from home, how does coverage affect you?
– have you been refused a smart meter because of poor coverage?
– do you have any other difficulties?
politely request again that something is done to improve the service.
We attach a list of addresses for you to choose from.
Once again, thank you very much for responding to our request for information.

Philip Jansen
Chief Executive Officer
BT
81 Newgate St
LONDON EC1A 7AJ
Marc Allera
Chief Executive Officer
EE
Trident Place
Mosquito Way
Hatfield AL10 9BW
Tom Denyard
Chief Executive Officer
Tesco Mobile
Shire Park
Welwyn Garden City
AL7 1GA
Nick Read
Chief Executive Officer
Vodafone
Vodafone House
The Connection
Newbury RG14 2FN


Lutz Schüler
Chief Executive Officer
Virgin Media
Bartley Way
Bartley Wood Business Park
Hook RG27 9UP

Mike Fairman
Chief Executive Officer
Giff Gaff
11 Vine St
Uxbridge UB8 1QE

Mark Evans
Chief Executive Officer
O2
260 Bath Road
Slough SL1 4DX

Dave Dyson
Chief Executive Officer
Three, Hutchinson 3G Ltd
Star House
20 Grenfell Road
Maidenhead SL6 1EH

Village defibrillator is now active
The defibrillator on the wall of the Sports and Recreation Centre is now active. It is registered with South Central Ambulance Service, who will issue the code for the cabinet if the circumstances of an emergency call indicate the use of a defibrillator
Villagers might also want to download the Save A Life App onto their phone. In the event of an emergency, this shows the nearest defibrillators to your location.
Parish Council Chairman, Richard Macandrew explains how the installation of the new defibrillator came about, and most importantly how to use it!
He writes: "Last spring the village inherited a defibrillator from the first responders/South Central Ambulance Service. As there is now only one first responder in the village, the Parish Council volunteered to take responsibility for the defibrillator and mount a cabinet for it in a prominent place. However, further investigation, and discussions with the manufacturer, revealed that the machine was in fact 15 years old. Whilst the life span of a defibrillator is considered to be around 20 years, the warranty only is 10, so the Parish Council felt that it would be sensible to purchase a new one. The money to pay for this came out of the Parish Council reserves. The annual maintenance charge and funds for new batteries and pads, when needed, will come out of the precept.
"The new defibrillator is now mounted in its cabinet beside the entrance to the Sports and Recreation building, a site chosen for visibility, ease of access and the easy availability of an electricity supply. Since defibrillators have to be kept above a certain temperature, the cabinet is thermostatically controlled and therefore needs an electricity supply. "
"The cabinet is locked to prevent theft. If a 999 call indicates that the use of a defibrillator might save a life, the Ambulance Service will give the key code to the caller. Using the defibrillator is very simple. You take it out of the cabinet, open it up and follow the spoken instructions. You cannot do someone harm using a defibrillator because it only works when it needs to. Or, as someone once said, the only way you can hurt someone with a defibrillator is to hit them with it!
"In order to reassure and inform villagers, we will be holding an `Awareness Session', open to all, later in the year when a qualified practitioner will give practical advice on how to deal with an emergency, and demonstrate how a defibrillator should be used.
"To ensure that the machine is functioning correctly, the Parish Council will appoint two 'guardians' to inspect the cabinet and the machine on a regular basis and enter the results of their checks on an internet-based record system. The Ambulance Service can then be sure that they are directing callers to a working defibrillator.
"In the next few weeks a Village Emergency Telephone System (VETS) will be set up. This will enable someone who rings 999 to stay with the patient. If the Ambulance Service receives a 999 call and thinks a defibrillator is necessary, they will activate the VETS system, which will ring round a telephone chain of volunteers until it finds one who is able to collect the defibrillator and take it to where it is needed.
"The Parish Council is looking for volunteers who have a landline and who would be willing to add their names to the VETS list. If you are interested, please get in touch with the Chairman, Richard MacAndrew on 01869 347209 or richardmacandrew.steepleaston@gmail.com"
---