New Covid testing site in Banbury
From Cherwell District Council:
A new walk-through COVID testing site has opened at Castle Quay shopping centre in Banbury.
Testing at this site is available for those with symptoms – a high temperature, a new continuous cough, or a loss or change to your sense of smell or taste. Anyone with one or more of these symptoms should book a test at
nhs.uk/coronavirus
or by calling 119.
NHS Test and Trace are operating the facility out of the former Marks and Spencer store with entry and exit via 36 Bridge Street only.
Testing is also available for those asked to get a test, which could be by NHS Test and Trace, by a clinician, or their local authority, by a testing pilot, or via their work.
Village café opens at the Red Lion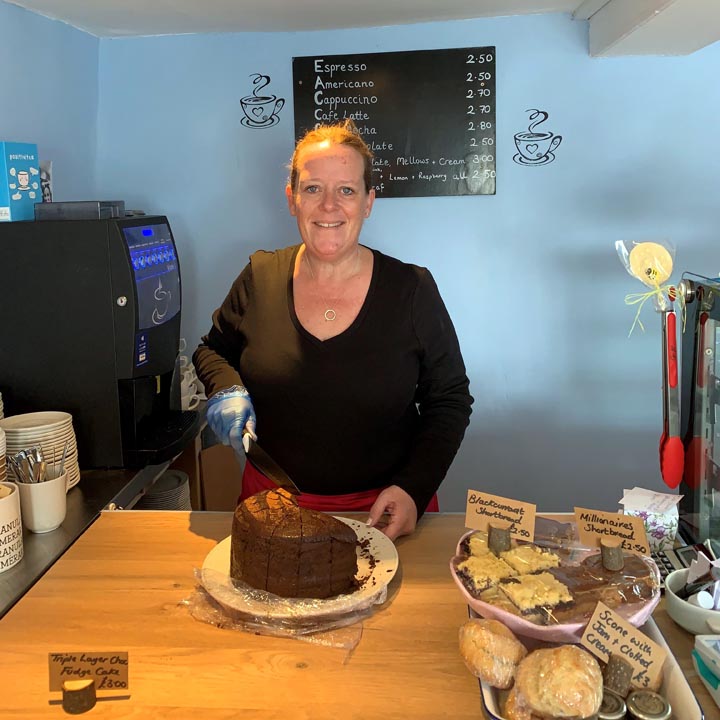 Naomi Gates, wife of the landlord Chris, has opened her 'Bit on the Side' – a café selling coffee, milkshakes, cakes and other sweet treats from the old book room at the Red Lion.
The café is open from 9.00am to 3.00pm from Tuesday to Saturday. It also does takeaway coffee and cakes during those hours. All the cakes and scones are baked by Naomi herself, except for the brownies and some exquisite little chocolate and caramel tarts that come from local specialists.
The café opened on Wednesday, 15th September and was so popular it sold out of some cakes on the first day. Since then, there has been a steady trickle of customers, including mums returning from the school run and visitors to the village.
The room has been given a real makeover and is now light and bright and decorated with flower stencils by Naomi's daughter, 14-year-old Lottie. A beautiful wooden floor has been exposed (sanded by Naomi herself) and there are a couple of coffee tables to sit at. Customers can also sit outside or in the pub's garden room.
Naomi says she has loved baking ever since she was a child and learnt much from her grandmother. For the last nine years she has been working for Fresh Start in the kitchen at Christopher Rawlins Primary School in Adderbury. She loved her time there and got lots of practice at cake making for the schoolchildren.
But she had always dreamt of having a little cake shop, so Naomi's Bit on the Side is a bit of a dream come true!
---
Annual Show attracts more than 700 visitors
The Steeple Aston and Middle Aston Horticultural Society's Annual Show is always an end of summer treat. But there was a special buzz on this Bank Holiday Monday because the pandemic had caused the cancellation of the show in 2020. The large number of visitors showed how pleased they were that it had returned this year.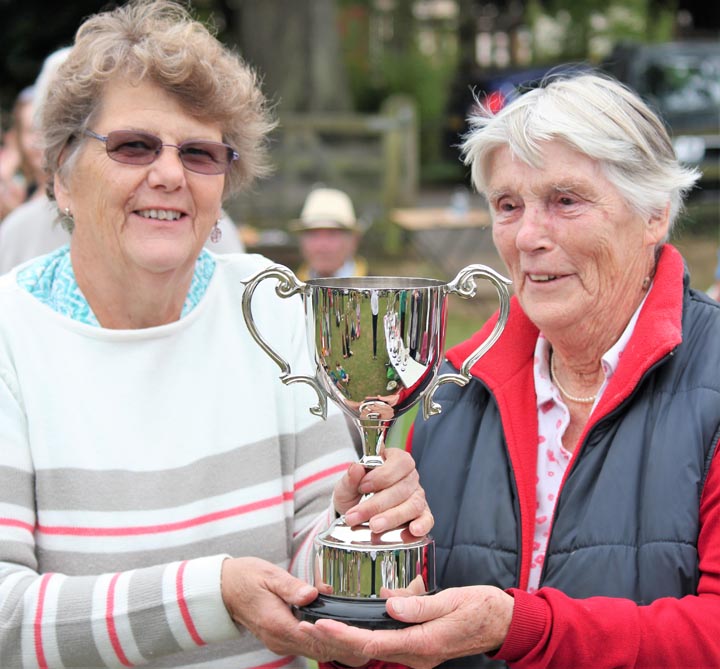 Richard Preston, Chairman of the Horticultural Society reports below. But somehow he fails to mention that his wife Daphne, pictured above receiving her cup from Hanny Nicholson, was once again the Show Champion!
He writes:
After an enforced "holiday" of one year the Flower Show and Fun Dog Show was back in the village and what a show. This was the 129th show dating back to the 1860's and for all those visitors that came to view the exhibits, they were not disappointed. Over 700 exhibits, that is a good average, filled the marquee and well over 700 visitors filled Robinson's Close, that is above average by miles, during the three hours during the afternoon of a rather cool and cloudy bank holiday Monday, but it didn't rain!
As the chairman of what is a very small committee, I have to say, what an amazing bunch of volunteers make up that committee that in turn stages what must be the premier event of the village's calendar. What I saw, and most visitors experienced on the day, was smiling faces and excited children, enjoying the benefits of living in such a wonderful village as Steeple Aston. What most of those visitors don't see is the hard work and determination of the committee, their families and friends who work their socks off to make this show the success it is and is the envy of villages and towns across Oxfordshire.
The Fun Dog Show was an amazing success, possibly because of the high value prizes that were on offer but also the wonderful array of dogs that abound in and around our village.
It is impossible to thank everyone who contributes to this show, and it would be unfair to put names to those people who make this possible but a very big THANK YOU must go to the people of Steeple and Middle Aston who place exhibits in the show, bring their dog to the dog show or visit the show during the afternoon. Without all those people we wouldn't have a show and the village would be that lesser a place to live.
Also, a mention to two sponsors who help us to meet the cost of the show which exceeds £3,000. They are Finders Keepers at Bicester and The Hart Veterinary Centre without whose help we might struggle to balance the books.
From me personally, thank you all for your contribution no matter what and who knows, next year we might have an even bigger show!
For more details of how you might be able to contribute to next year's show, give me a call or email. Our AGM is on Wednesday 22nd September at 7.30pm. hopefully in the Village Hall.
Yet again, many thanks to everyone. Richard Preston Tel. 01869 340512, email Richard.preston5@btopenworld.com
See the full Summer Show results.
Lots of lovely photos by Catherine Crook are in the Photo Gallery. Click on the first photo to enlarge, then use the arrows to browse.
---
Red Lion closed on Mondays, serves pizza only for now
Steeple Aston's Red Lion pub has temporarily had to stop its normal food service. However, its popular pizzas will still be available for eating in and takeaway on Tuesdays to Sunday. The pub will be closed on Mondays in future.
It is hoped that full food service will resume shortly. Meanwhile there's an extra service to look forward to. Naomi's Bit on the Side will open soon serving coffee, tea, cakes, bakes and sweet treats from the Snug Room.
Phone 01869 340225 to place your order for pizza.
---
Decision on 'chicken sheds' development now postponed to November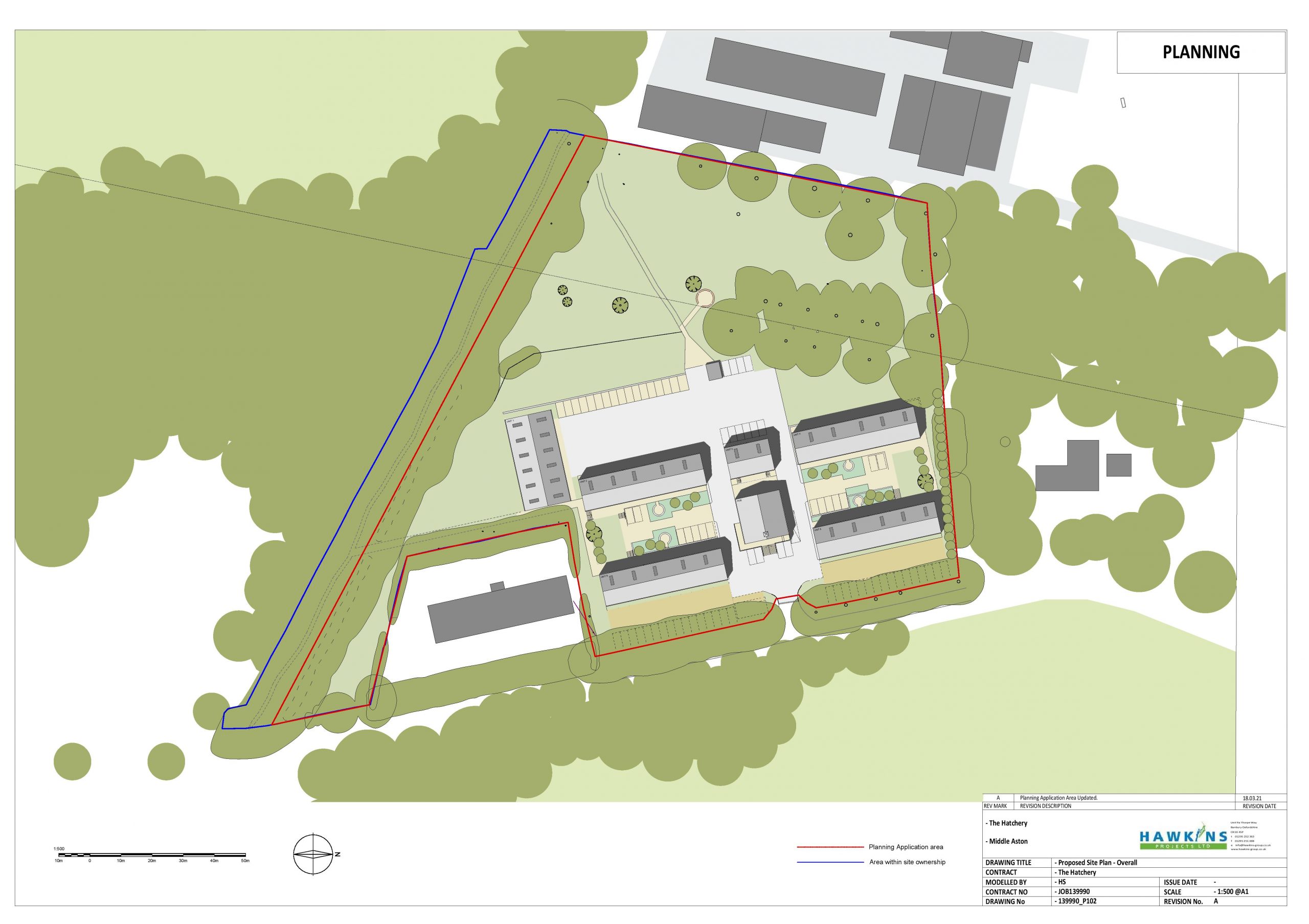 Consideration of the planning application for the redevelopment of the 'chicken sheds' has been postponed for a third time. It was due to be considered at the Cherwell District Council Planning Committee in August but was moved to the committee's September meeting. Then it was postponed until October, and now there's been a further delay until the meeting on 4th November.
But the news that Oxfordshire County Council Highways experts do not object to the scheme makes its approval more likely.
The application by developers Middle Aston Limited to redevelop Hatch End Old Poultry Farm between Steeple and Middle Aston to create 24 business units has attracted much opposition from villagers, local councils and the Mid-Cherwell Neighbourhood Plan Forum.
The main concern of most objectors was the impact on road safety with the Fir Lane development situated close to Dr Radcliffe's Primary School, the Pre-School and children's play area.
The plans show 79 parking spaces, and the units could contain a variety of businesses including light industry, offices, shops, cafes, restaurants, leisure facilities, fitness centres and day nurseries. The concern is that these could generate a lot of traffic during the day, but especially at times when parents are dropping off or picking up children from the school when there is already considerable traffic congestion.
Martin Lipson, Chair of the MCNP Forum and Steeple Aston parish councillor commented: "OCC Highways, once again, are not prepared to object to the revised scheme. Despite concerns expressed to them by our County Councillor Arash Fatemian, the officers insist that "additional traffic generated by the development does not give rise to a safety concern that the County needs to address". They do however require a new footpath to be constructed for the 300m from the school entrance to the Hatch End entrance, and for a financial contribution to be made to help keep running the S4 bus service through the village.
"Arash told us at the Parish Council meeting recently that he understood that Cherwell might give approval to the scheme with a restriction on the breadth of the Class E uses that the developers are asking for. This may or may not prove helpful in reducing the impact of traffic. It is also not necessarily a permanent requirement, as the developers can come back later with a request to waive the restriction (as other developers have successfully done recently in Bicester).
"It is the intention of the parish council, Middle Aston parish meeting, and Mid-Cherwell Neighbourhood Plan Forum to jointly make a submission to the Planning Committee when it meets to decide on the application. With 52 adverse public comments as well as the statutory objections, it can only be hoped that the Committee will understand the strength of local feeling, but at the moment it looks as if the recommendation will be to approve the scheme."
More information
The full OCC response.
Details of the planning application, comments etc on Cherwell District Council website.
---
Have your say on Wincote plan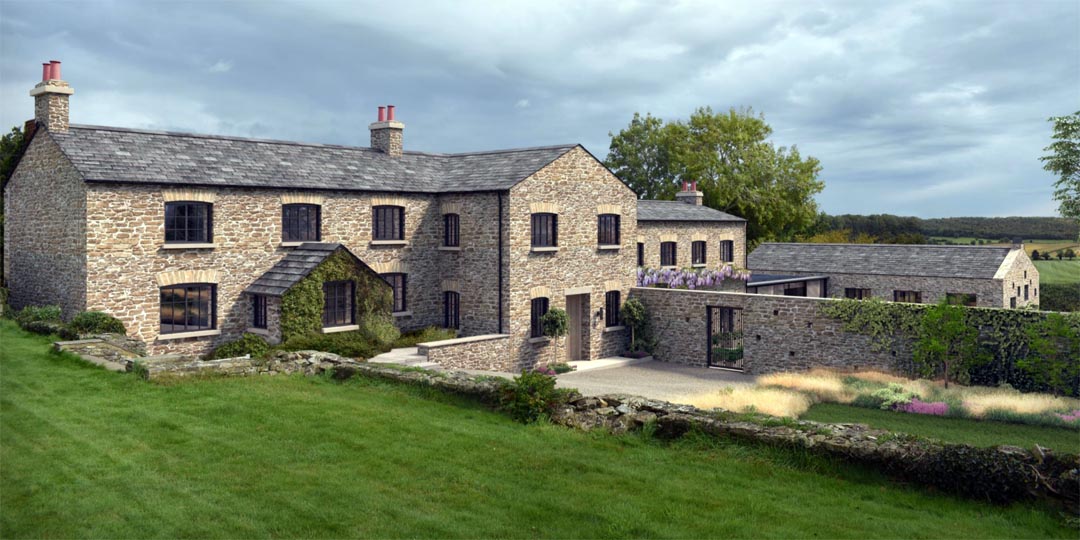 From the Parish Council:
The owner of Wincote has now submitted his application for replacing Wincote, off Cow Lane, with a new dwelling. Back in 2013, Henry Squire proposed a very large and ultra-modern house adjacent to the existing cottage, which precipitated a vociferous local campaign against it. He subsequently withdrew the application.
Now, eight years later, he proposes to demolish the existing cottage and its extensions, and replace them, more or less on the same site, with a scheme of more traditional appearance and materials. According to the documents submitted, the new scheme has been strongly influenced by the comments made the campaigners, and by more recent advice from Cherwell District Council officers. Approval seems quite likely.
The Parish Council want to judge whether there are still strong feelings in the village about the proposals before submitting views to Cherwell. Please have a look at 21/02366/F on the Cherwell planning website and let the Parish Clerk (parishclerk.steepleaston@gmail.com) know if you have any comments, whether positive or negative.
View the full Wincote Planning Brochure.
---
Developers' contribution will improve village facilities
A contribution to village funds of nearly £88,000 will be paid by the developers Rectory Homes, councillors heard at their July meeting.
As a condition of receiving planning permission to build 10 houses on South Side opposite the Red Lion, the developers are required to make a financial contribution to local facilities – known as a Section 106 contribution.
Permission to build the homes, which will include two 'affordable' shared ownership houses, was granted in March 2020 by Cherwell District Council. The Section 106 contributions were agreed this June.
This funding has to be made available before the first house can be occupied, which is expected to be around Spring next year.
The funds are expected to be allocated as follows:
– £13,775 for improving facilities at the Village Hall and/or Sports & Rec Centre
– £24,300 for improvements to the football pitches and resurfacing of the basketball court
– £10,060 for replacements and improvements to the SRC building, and
– £39,820 for improvements to play equipment.
Parish Councillor Martin Lipson said, "It's a very welcome contribution to improving parish facilities in line with the increase in the village population that will result from the development."
The developers have to make other payments too, for example to the Education Authority to help with school places and towards improving the bus service.
---
Masks must be worn in health settings
Message from Deddington Health Centre:
You will all be aware that some Covid restrictions are ending in England. This does NOT apply to healthcare settings so the following will still be in place:
Masks will need to be worn at all times whilst on the premises
Do not attend the surgery if you have Covid symptoms
We will continue with our "Telephone First" model of consulting, converting to a face to face appointment if we feel it's necessary having spoken to you. This is to enable us to maintain 2metre physical distancing in the building.
Clinical staff will continue to wear Personal Protective Equipment when they see you and this will include a mask, apron and gloves.
Thank you for your continued support. With case numbers continuing to rise it is important to do everything we can to protect our vulnerable patients and staff.
---
The Parish Council is looking ahead
Much of the future is still uncertain. The second wave of Covid is now here; the rules will undoubtedly change again; and further restrictions are possible.
However, please be certain that your Parish Council is still here to help over the coming months. If there is another lockdown or you have to self-isolate, if you need someone to do some shopping or collect a prescription, the Parish Council can help. If you need assistance, call Cathy Fleet (01869 347000 or 0798 939 8838) or Richard MacAndrew (01869 347209).
Also, S and J are still providing tasty affordable meals delivered to your door. If you want to sign up again, or maybe try them for the first time, call Charlotte Bartlett (01869 347347) for more details.
Steeple Aston Parish Council
---
Prescriptions from Deddington Health Centre
Changes to contact details from Monday, 20th July 2020
If you used to collect your prescription from the shop, but for the last two months it has been delivered to your door by Anna Thatcher, the system remains exactly the same. However, your medication will now be delivered to you by Penny Cummins. If you need to contact Penny, you can reach her on 01869 349155 or 0770 325 8009 or at sapc.medsdelivery@gmail.com
If you used to collect your prescription from Deddington Health Centre, but for the last two months have been contacting Katie Crawshay and asking her to collect it for you, you now need to contact Linda Watkins. You can reach Linda on 0779 881 4171 or at sapc.medspickup@gmail.com
If you have a new or urgent prescription that you need collecting, the system remains exactly the same as before. Call Richard MacAndrew on 01869 347209 or email richardmacandrew.steepleaston@gmail.com
Steeple Aston Parish Council