Red Lion reopens in April, new tenants arrive in May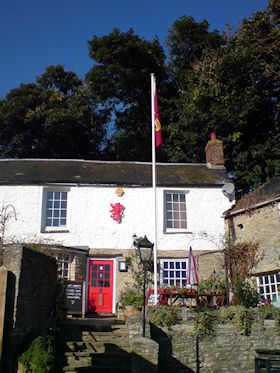 Steeple Aston's Red Lion pub will reopen in April for takeaways and outside drinking in accordance with government guidelines.
The pub will open on the first day that is permitted, Monday 12th April for drinks only outside. Thereafter it will open on Thursday, Friday and Saturday evenings for takeaways, so drinks will also be available from 6.00pm onwards. On Sundays, the pub will be open from noon until 6.00pm for drinks only.
However, the current tenants Aidan and Kegan Madden are to leave the pub on 4th May. The brothers, who took over from Mel and Sarah Phipps in late 2019, have had a difficult year like most people in the hospitality industry.
The pub's owners Hook Norton Brewery have been advertising for new tenants and hope to have them in place by the time pubs are allowed to fully open on 17th May.
Edwin Pope, the Operations Manager at Hook Norton Brewery, said: "The Maddens are leaving in early May and I have been actively recruiting for their replacement. There has been a lot of interest and I am in the final stages of selecting a tenant.
"I fully expect the site to be open in time for lifting of internal restrictions on May 17th."
---
Council consulted on new plans for Wincote
Parish councillors were shown new plans for the redevelopment of Wincote in Cow Lane at their March meeting.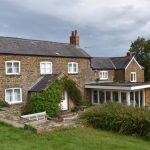 The house, pictured here, is the last one on the left of the lane as you head out of the village. It has belonged to the Squire family since 1973. Its proposed redevelopment was the source of a major protest in the village in 2011 when nearly 100 villagers attended an angry meeting in the Village Hall. Eventually, the application for planning permission was withdrawn.
Part of the concern back then was that there had been no consultation with the Parish Council and immediate neighbours before the planning application was made. This time the Squire family has approached the council and neighbours before making their application. Mindful of the opposition 10 years ago, Mr Squire started his presentation by explaining that his current proposals were 'significantly different, were more sensitive and more in keeping with the surroundings' than the previous plans.
The new plans would involve retaining the old house on the left side as you approach and pulling down the rest. The footprint of the new building on the rest of the site would be about double the existing footprint but would be much more in keeping with the old house. The new build is intended to be similar in feel to the old house, for example with similar sized windows.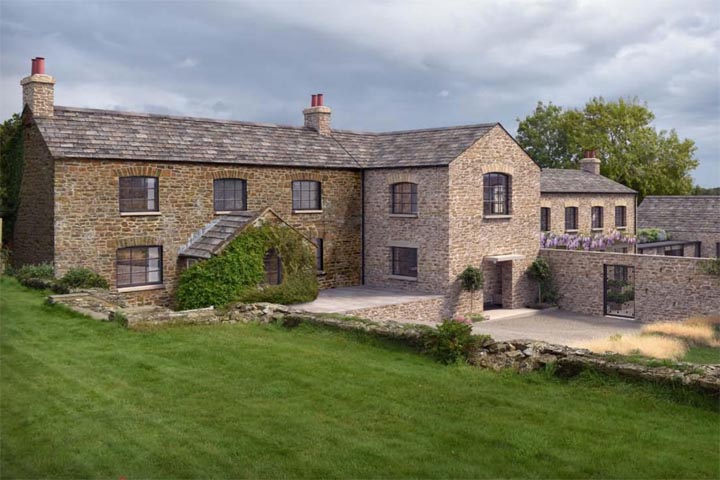 The new parts would be built in a mixture of ironstone and limestone 'to brighten its appearance'. The plans include a large and tall barn like room at the far end from the entrance which would be a kitchen, dining room and sitting room. This would be connected to the house by a largely glass and modern looking walkway.
The house would be as sustainable as possible with solar panels and air source heat pumps. The old orchard, which was below the house will be replanted where necessary and a swimming pool and changing rooms incorporated.
Mr Squire was asked whether he would use the house or whether it was a commercial venture or some sort of property development. He said this was not the case, and he and his family would be the users.
He said he had talked to the immediate neighbours and no one had objected to the plans but there were worries about parking and traffic while the building works were happening. He explained there would be a temporary new drive so large lorries would not have to make the sharp turning involved with the existing drive.
Following his presentation, one of the councillors said he hoped the owner 'would have better luck with Cherwell's planners than others who have tried to get modern bits in the conservation area'.
The full Pre-Application brochure can be viewed here.
---
Two councillors required as Charlotte resigns
There are now two vacancies on Steeple Aston Parish Council following the resignation this month of Charlotte Bartlett. Graham Porcas resigned from the council last November, and his vacancy has still not been filled.

Charlotte joined the council three years ago. She has been busy since lockdown last March coordinating the S&J Cuisine meal deliveries in the village. She has kindly agreed to continue in this role. S&J have delivered more than 3,000 meals to villagers in Steeple and Middle Aston since last March. Charlotte has said that anyone can still contact her on charlottebartlett.steepleaston@gmail.com if they have any enquiries about meal deliveries.
Charlotte will also continue to be active in the village as Advertising Manager for Steeple Aston Life and supporting Sustainable Steeple.
The Parish Council is now seeking to fill both these vacancies. If you are interested, please contact the Parish Clerk, Cathy Fleet, on 01869 347000 or 07989 398838, or email her at parishclerk.steepleaston@gmail.com.
---
Covid vaccination message for over-70s from surgery
Message from Deddington Health Centre sent on 8th February:
If you are in one of the 4 groups below and have not booked your 1st covid vaccine and would like to do so please call us urgently on 01869 338611.
Residents in a care home for older adults and staff working in care homes for older adults
All those 80 years of age and over and frontline health and social care workers
All those 75 years of age and over
All those 70 years of age and over and clinically extremely vulnerable individuals (not including pregnant women and those under 16 years of age)
There's more information on the health centre's website
---
Football club appeal after goalpost vandalism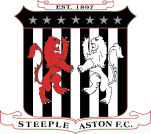 Vandals have damaged the goalposts belonging to Steeple Aston Football Club on the recreational field at Robinsons Close. It is thought that the damage took place in the last few days of January.
The police have been informed and the Football Club is appealing for anyone who can provide any information to help catch the vandals to come forward.
On their website, the Club Chairman, Alan Peckham and Secretary Peter Wild write:
We are sad to have to report that the Steeple Aston Football Club goalposts have been subjected to an act of criminal damage.
One of the posts is so damaged that it is beyond any kind of repair. Whoever did this had to have put in a great deal of effort as they are very solid. Judging by the recently used beer cans and bottles that we found nearby, some socialising must of been taking place on the recreational field around the dates of 27th January -1st February 2021.
This act isn't mindless it appears to be deliberate and pre- meditated. People always have a reason for their actions, even if the reason isn't a particularly good one. However, we have no idea why the football club has been singled out in this way.
We have fully dismantled the damaged post and will shortly arrange for its disposal. The total cost of replacing the post will be £1525.44. As you can see, a substantial amount.
The police have been informed, and they, like us, would be grateful for any information that will help us to find the perpetrators. If you can help, contact either our club secretary or club chairman.
Kind regards
Peter Wild, Secretary SAFC
wild.peter54@gmail.com
Alan Peckham, Chairman SAFC
alanpeckham@btinternet.com
---
Robert steps up as new SAL co-editor
The March edition of Steeple Aston Life will have a new editor. Robert Scott has stepped in to fill the vacancy created by the departure of Becca Coker, and will edit the next few copies of the magazine while Angela Smith is on maternity leave.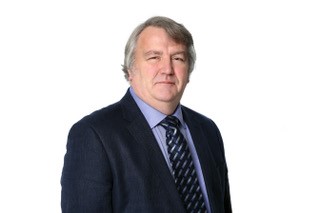 Robert has lived in the village for just over 30 years and has spent most of his working life running his own publishing company, so is very well equipped to take on this editorial role.
Born near Lincoln, Robert spent much of his early life in Nottingham where he studied graphic design and photography. His first job was working on photography magazines for Robert Maxwell's Pergamon Press at Headington Hill Hall, now part of Oxford Brookes University.
When Practical Photography magazine was bought from Maxwell by its Peterborough printer, Robert moved there. He eventually became editor of the magazine, but in 1982 decided to strike out on his own and set up Robert Scott Publishing Ltd.
Working for himself, he realised he could live anywhere he liked, so decided to return to Oxfordshire. He found a home in North Side, Steeple Aston and offices for the company in Tackley, where it remains to this day.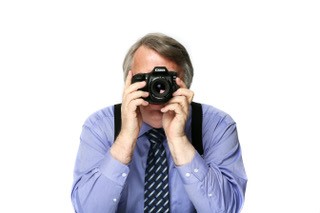 The company's main publication is EOS magazine, a quarterly subscription magazine for Canon camera users. But over the years the business has expanded and now has a website with a busy forum and a digital edition of the magazine. It also runs training courses and publishes books.
Four years ago, Robert sold the company as a management buyout. He has continued to work on the magazine as a freelance Consultant Editor. Now working from home and having given up his management responsibilities, he looks forwards to getting more involved in village life by taking on the SAL editorship.
In fact, his links with SAL go back a long way as he was a member of the committee back in the early 90s. He was also involved in Steeple Aston Village Archive Trust (SAVA) helping with the publication of their early books.
In 2018 and 2019, Robert opened his garden as part of the NGS Open Gardens scheme. He's hoping to do so again if the event is able to go ahead on June 20th. If it does, there will be lots to keep him busy in the garden over the next few months. But meanwhile he wants to concentrate on ensuring a smooth transition at SAL. He will welcome all contributions from villagers – written pieces and photos – just email Robert on editorsalife@gmail.com.
---
Neighbourhood Plan is a success says annual report
Mid-Cherwell Neighbourhood Plan has been described as having "real clout" after its first annual report shows a successful record in 2019/20.
Steeple Aston Parish Councillor Martin Lipson, who is Chair of the MCNP Forum, writes in the report that some Neighbourhood Plans in Oxfordshire are having trouble getting their policies recognised. He says we are fortunate that in Cherwell we appear – so far – to have planning officers who, although hard-pressed, have been largely diligent and amenable to the role of Neighbourhood Plans.
This observation is born out by the MCNP's 'success rate'. Outcomes that aligned with their policies in those that were analysed above was 89 per cent The Forum members have been kept busy though, as every member parish had at least one planning application to which the MCNP Forum submitted comments.
The report will be considered by the 11 local parish councils covered by the plan. Duns Tew Parish Council has already examined it and they liked what they saw. They said "The MCNP Annual Report was on our Agenda at the PC meeting last night and the feedback was: 'A commendably brief annual review that shows that the MCNP has real clout'. The parish councillors also asked to pass on their thanks and appreciation for all the hard work you do."
More information can be found in the full report.
---
Pubs offering takeaway
Steeple Aston's Red Lion pub has stopped doing takeaways for the time being.
There are some other pubs in nearby villages offering a takeaway service. They include:
The Horse and Groom, Caulcott – Friday and Saturday evenings and Sunday lunch
The Cinnamon Stick, Middle Barton – every evening 5.00 – 8.00pm
The Red Lion, Deddington – Thursday to Saturday 5.00 – 8.00pm
The White Horse, Duns Tew – Wednesday to Saturday 6.00- 8.30pm
And on Wednesdays. Howe & Co 66 Frankly Fish and Chips go through Duns Tew, North Aston and Middle Aston, arriving in Steeple Aston around 6.20pm. Their van is called Van99, and you can track their route from their Facebook page live on the night. You can pre-order by phone or email, or just order at the van. Menus and other details are on their Facebook page.
---
---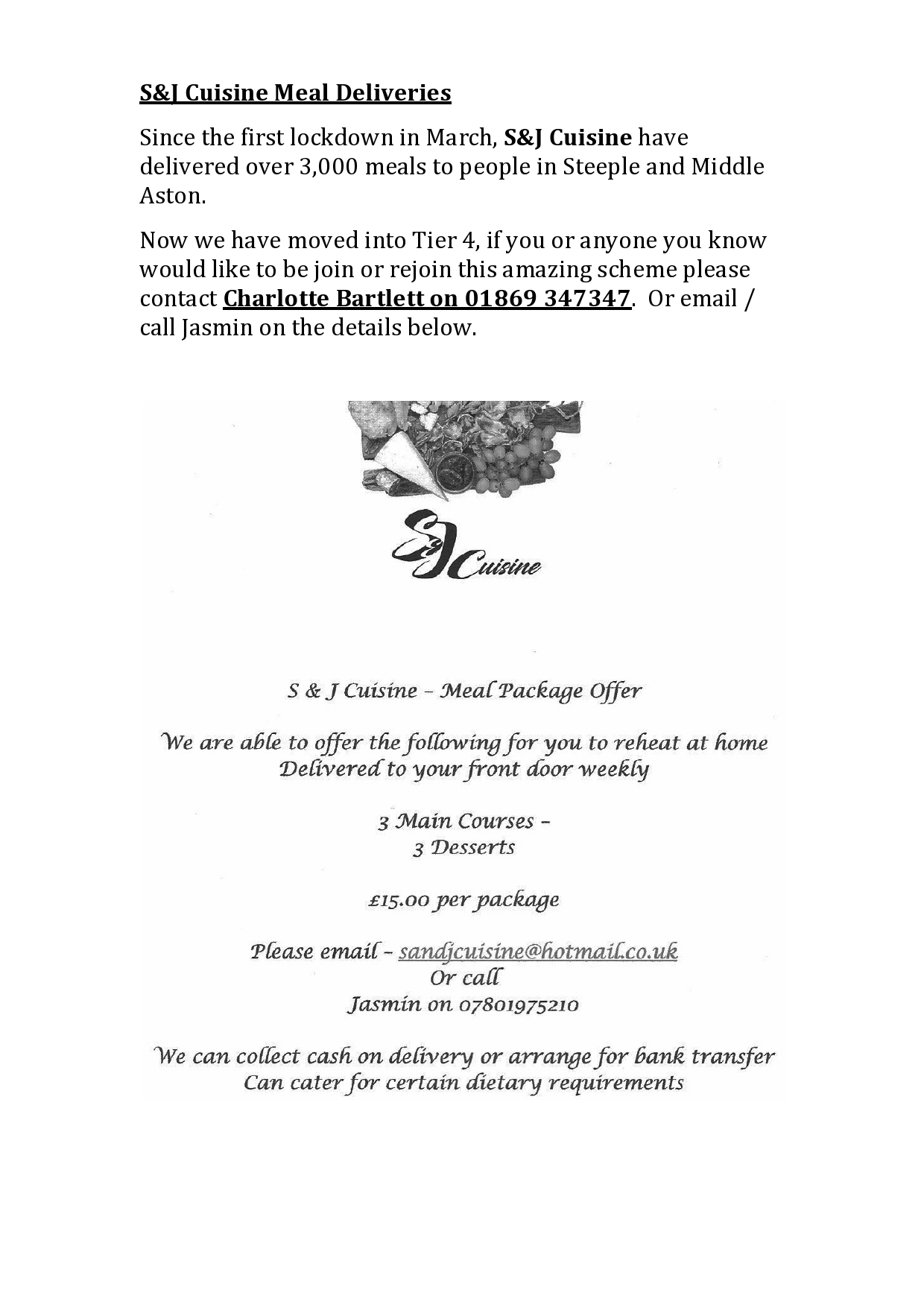 ---
The Parish Council is looking ahead
Much of the future is still uncertain. The second wave of Covid is now here; the rules will undoubtedly change again; and further restrictions are possible.
However, please be certain that your Parish Council is still here to help over the coming months. If there is another lockdown or you have to self-isolate, if you need someone to do some shopping or collect a prescription, the Parish Council can help. If you need assistance, call Cathy Fleet (01869 347000 or 0798 939 8838) or Richard MacAndrew (01869 347209).
Also, S and J are still providing tasty affordable meals delivered to your door. If you want to sign up again, or maybe try them for the first time, call Charlotte Bartlett (01869 347347) for more details.
Steeple Aston Parish Council
---
Prescriptions from Deddington Health Centre
Changes to contact details from Monday, 20th July
If you used to collect your prescription from the shop, but for the last two months it has been delivered to your door by Anna Thatcher, the system remains exactly the same. However, your medication will now be delivered to you by Penny Cummins. If you need to contact Penny, you can reach her on 01869 349155 or 0770 325 8009 or at sapc.medsdelivery@gmail.com
If you used to collect your prescription from Deddington Health Centre, but for the last two months have been contacting Katie Crawshay and asking her to collect it for you, you now need to contact Linda Watkins. You can reach Linda on 0779 881 4171 or at sapc.medspickup@gmail.com
If you have a new or urgent prescription that you need collecting, the system remains exactly the same as before. Call Richard MacAndrew on 01869 347209 or email richardmacandrew.steepleaston@gmail.com
Steeple Aston Parish Council
---