Election result – Richard MacAndrew wins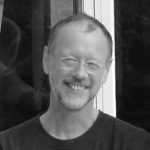 Richard MacAndrew beat Charlotte Bartlett by 72 votes to 57 in the election held on Thursday, 7th December.
Richard will now serve as a parish councillor until Thursday, May 3rd 2018 when all the council's seats will be up for election.
In her profile of Richard before the election, Julia Whybrew wrote "Richard came to the village with Cathy (his wife Cathy Lawday who is editor of SAL) in 2011 and settled in quickly.  In the 1970s he trained as a teacher of English as a foreign language and has worked in Finland, Sweden and Malaysia.  After eight years abroad, he returned to the UK, and worked in language schools in London and Oxford, ending up as a member of the Senior Management Team at St Clare's, Oxford.  Since 1996 he has been a freelance writer, teacher and examiner. He is now semi-retired, and has time to give to the community.
"Richard has experience and skills which would be very useful to the Parish Council.  He communicates extremely well, and he is used to working with others as part of a team and to dealing with management issues.  I know from my experience that he responds positively to feedback, and is good at finding practical solutions.
"Although Richard has not lived in the village for very long, this gives him a different perspective which he hopes will help when considering long-standing issues.  Being married to the editor of SAL means that he is fully informed about many different aspects that make up village life; and having worked for a long time in schools and colleges, he is acutely aware of the importance of community spirit. He is especially concerned to maintain and enhance the atmosphere within the village, and ensure that everyone feels part of the community."
There is still one vacancy on the Parish Council which could be filled by co-option. The defeated candidate, Charlotte Bartlett could put herself forward for co-option at the next Parish Council meeting on Monday, January 15th. The choice of a candidate will be down to the existing councillors who are likely to have a  difficult decision as a number of other villagers have also expressed an interest in being co-opted on to the council.
---
Council to be compensated after bank error
Steeple Aston Parish Council is to receive compensation after a banking error by the Nationwide Building Society was discovered earlier this year.
Acting Council Chairman Stuart Ferguson was asked about rumours of a banking problem by a member of the public at November's council meeting. He explained that the council did have an account with the Nationwide in the past.
He said: "Nationwide did make a mistake on the account; subsequently the account has been closed; there is no financial loss to the Parish Council."
He added that the council had been chasing Nationwide for some compensation "in view of all the extra work their mistake caused us."
The Nationwide has now admitted the error, and compensation has been offered. Payment is now awaited.
Councillor Graham Porcas said" I would hope that would be an end to the matter; your worry about rumours and things – this might be an end to the whole fiasco? It would be nice and I hope that this will be reported in such a way as to stop the rumours."
---
Villagers hear of South Side development plans
Around 20 local residents joined the Parish Council's Planning Committee to hear about plans for the development of six houses on South Side on Tuesday 14th November.
The developer, Rectory Homes, had approached the Parish Council and asked if they could present their proposals for six detached houses on the site in South Side opposite the entrance to Hill House in advance of an application for planning permission.
The Parish Council decided that the meeting should be an open one and encouraged villagers to attend and ask questions.
George Bethell, a Land Manager at Rectory Homes, and his colleague Amy Atkins explained their plans for six four-bedroomed houses on the site, which is just under two acres. Rectory Homes has an agreement with the landowner that they will purchase the site if their planning application is approved.
They said the houses had been designed to be in keeping with the rest of the village using local materials such as Cotswold stone, red bricks and timber cladding. Each house would be different. Nearly all the trees on the site would be retained, and he hoped that the development would improve the look of the entrance to the village.
Villagers saw drawings which showed the proposed layout of the houses and the separate entrances for vehicles and pedestrians. Councillors and residents questioned them about the access and the lack of a footpath. There was concern from several speakers that there would be an increased danger to drivers and particularly to pedestrians because of the lack of a footpath.
Acting Chairman Stuart Ferguson said he understood the Cherwell District Council insisted on footpaths for all new developments. The danger to road users had been one of the main concerns when this site had been considered for the development of affordable housing some years ago. There was some discussion of traffic calming measures and whether these would help.
Villagers also raised questions about the capacity of the sewerage system to cope with more development in the area, and some people thought that the proposed number of car parking spaces was insufficient.
George Bethell said that Rectory Homes would take the comments in to account, and would have another look at the plans in the light of what had been said. He hoped they would make an application for planning permission before Christmas, and start building as soon as possible.
Rectory Homes is a privately-owned company founded in 1991 and based in Haddenham, Buckinghamshire. It specialises in building high quality homes, often in quite small numbers, in London and the South East. They have built 100 houses in the last year, and are responsible for developments in nearby Witney, Thame and Oxford.
To find out more about the company and see examples of its work go to its website, www.rectory.co.uk
---
MCNP considers comments before submission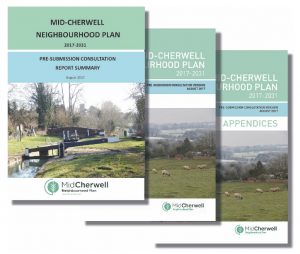 Members of the Mid-Cherwell Neighbourhood Plan forum have been busy considering the 93 comments they received after the publication of their draft Plan before its formal submission.
A number of comments about Steeple Aston were considered at the November Parish Council meeting, but councillors decided that no changes should be made to the draft plan.
John Coley reports on the latest news:
"We are now entering the phase leading to the formal submission of our Plan to Cherwell DC and the wider community. Members of the Forum, representing all 11 parishes, have very rigorously considered each comment made by members of the public, by landowners, and by various statutory bodies, during the last consultation.  We have to show that we have taken proper account of all these comments, and encompass them in the final Plan document, or else say why we have not done so. This is a crucial stage to show the Examiner we have considered all observations in an unbiased fashion.
"Most of this work is now completed, but, as always happens, fresh ideas are put forward. For instance, should we not stipulate that all new developments (housing and commercial) must include charging points for electric vehicles?
"Another issue is "coalescence" – a nervousness that communities may become joined up by development in between them – as we can see already happening between Adderbury, Bloxham and Banbury. In the MCNP area, this has become important for the community of Caulcott, where there are fears that future development from the Heyford Park area or College-owned land between the two could threaten the rural views and setting of Caulcott.  This is a particularly delicate facet as the Dorchester Group (owners of Heyford Park) are part of the MCNP Forum.  There are four options to resolve this matter on which we are asking the whole Forum in December to decide a policy.
"Despite all this, we are still confident that the Neighbourhood Plan will pass through the remaining stages and have legal force in mid-2018."
The Plan is available to view online at www.mid-cherwell.org.uk
---

Local farmer Charlotte joins Parish Council

Charlotte Clarke is the latest member to join the Parish Council, leaving a further two vacancies to be filled.
Charlotte has lived in Steeple Aston for most of her life. And even before she moved here from Lower Heyford at the age of seven, she knew the village well through her grandparents Roy and Edwina Kinch.
She attended Dr Radcliffe's School, then the Warriner and Banbury College for her sixth form. She knew from a young age that she wanted to follow in her grandfather's footsteps working with animals. She spent three years studying at Writtle College in Essex, graduating with a BSc in Animal Science.
Charlotte works for a global genetics company as Team Leader with responsibility for a group of animal technicians in the Home Counties region. In addition she and her husband Sam are tenant farmers on her grandfather's farm in Steeple Aston. There they keep cattle and sheep along with two horses for recreation.
Life changed quite a lot for Charlotte with the birth of baby Olivia in January this year. She has recently returned to work after maternity leave but part-time for two days a week. In addition to her new role as parish councillor, she has also taken on running the local Baby and Toddler Group which meets every Thursday morning in the Sport and Rec Building.
Charlotte said she put herself forward as a parish councillor because she thinks it's important to have a wide range of people involved. She says she is a sociable character, speaking to many people in the community from different social circles and locations in the village in her time around the village working on the farm, when out riding or with her daughter. She already tries to take an active part in village life around her work commitments, helping each year at the Church Fete and more recently through the Baby and Toddler group. Now, as a parish councillor she says, "I am keen to enhance the village community experience for all our residents. I hope we can do more to make the village a community. Over the years I think it has become less of one.
"I feel there could be more support and companionship offered for our most vulnerable residents both youngest and oldest. The Baby and Toddler group will make a start to this and I have ideas for older villagers too."
She, like the other new councillor Graham Porcas, is keen to get people involved in keeping the village tidy and helping with the upkeep of the common areas. She has already put out a call to villagers for help to keep the village in a better state.
Charlotte hasn't any experience of local government, though she did get involved in college politics when she was doing her degree. Both her grandparents though, were parish councillors in Steeple Aston in their time. She knows she has a lot to learn, but she is determined to play her part. In her working life she is often the only female voice in a very male dominated profession, so she's used to making her voice heard!
---
From Steeple Aston to Westminster calling for a revolution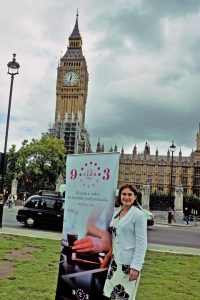 Local resident, Helen Wright, has been to Westminster calling for a revolution! She wants to see a revolution in the work place, and an end of the 9 to 5 – and she has the support of our local MP and a Government Minister.
Helen, who is also a Steeple Aston parish councillor, has set up 9-2-3, a recruitment agency that specialises in finding flexible work for experienced professionals. Now she's had the support of local MP Victoria Prentis to set up The 9-2-3 Club, which will host meetings in London and across the Thames Valley, aiming to enable people to get together and share their flexible working experiences, and hopefully help those who have had a career break to re-enter the workplace.
The 9-2-3 Club was launched at an event in the House of Commons on13th September, where Helen revealed the findings of a new survey commissioned by 9-2-3. It found the British workplace landscape will be changing substantially over the next five years as nearly three out of four4 (73%) office workers envisage that working flexibly will become the norm. The survey also showed that flexibility (26%) is often the third most important key influencer on career choices after pay and location.
The launch was also attended by Margot James MP (Minister for Small Business, Consumers and Corporate Responsibility) who spoke passionately about the benefits of flexible working – for employees, employers and society as a whole.
Helen called for all businesses to advertise their next hire as a flexible one, and said: "It's our hope that through this event and future events, the perceived negative connotations of working flexibly will be reversed and a greater uptake of flexible arrangements will occur across Britain – in fact I would like to see all vacancies being advertised with some flexible arrangements. I am also calling on all candidates to ask about flexible working practices in their next interview, not a demand, just a question."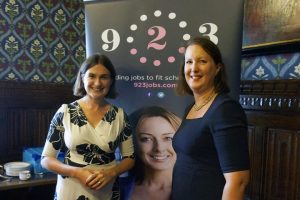 Victoria Prentis MP is adding her support to the campaign and states:  "Having job shared before I became a MP, I am really supportive of any initiative that encourages flexibility in the workplace. It is not just mums and dads who have career breaks – increasingly we are seeing people taking on caring responsibilities for elderly relatives as well. Helping these talented professionals to continue to work is so important.
"I know that the Government is keen to encourage flexible work days and programmes aimed at Returners. £5m in funding has been earmarked to help people – in particular mothers – back to work, and last month it was announced that some of this money will go towards schemes to help civil servants, teachers, social workers and health workers get back to work after a career break. We are making good progress in the right direction."
Mum-of-three, Helen is passionate about this campaign to drive flexible working in workplaces everywhere, and she says the idea came to her while she was pushing her children on the swings in Steeple Aston playground. "I had been struggling to find any flexible or part-time work, and I looked around and realized I wasn't alone. The playground was full of talented and experienced professionals all looking for flexible opportunities. And at the same time there are lots of businesses out there struggling to find the talent they need to help their business thrive and grow."
9-2-3 now has more than a thousand candidates on their books, and they look forward to welcoming many more. Companies of all sizes are also being invited to take part, and join in the conversation. For more information, go to http://www.923jobs.com
To see a short video of Helen, Victoria Prentis and Margot James speaking at the meeting, please click here
---
No local sites chosen for Oxford overspill housing 
All the six sites in Steeple and Middle Aston offered for development to help with Oxford's housing needs have been rejected as unsuitable in a recently published report.
Cherwell District Council last year issued a "call for sites" prompted by the demand for housing from Oxford City. It subsequently carried out its first ever Housing and Economic Land Availability Assessment (HELAA) and the results have now been published.
The report concludes that none of the six sites in the two villages are suitable for housing development. One site, Hatch End Industrial Estate between Steeple and Middle Aston, known locally as the chicken farm, is considered suitable for providing rural employment. 
The other sites put forward by their owners were two large sites on Fenway (part of a farm which has recently been sold), two smaller sites on Southside and Middle Aston Lane and the former sandworks at the Old Quarry House on Fenway. This site, which has been a source of recent controversy, this month became the subject of an area Tree Preservation Order by CDC. It has also been proposed as a designated Local Green Space in the draft of the Mid-Cherwell Neighbourhood Plan.
The fact that these sites have been found unsuitable to provide housing for Oxford City doesn't mean they can never be developed, but it does mean it is less likely. Parish Councillor Martin Lipson, who is Chair of the Mid-Cherwell Neighbourhood Plan Forum commented, "These assessments do not mean that applicants will not attempt to obtain planning permission at some point in the future, in the hope that they may get CDC's likely refusal overturned on appeal. However the assessments should discourage them." 
Details of the local sites considered by the council are below with a summary of the council's commentary. Each assessment notes that Steeple Aston is a Category A village in the council's Local Plan, the category of the most sustainable villages in the district. The plan makes provision for some development (10 or more homes and small scale employment) in Category A villages. Middle Aston is a Category B village in the Local Plan (satellite village). The plan does not direct additional development at Category B villages other than extensions to existing employment sites. Also it notes that Steeple and Middle Aston lie outside the main Areas of Search identified by the council as suitable for Oxford overspill. They were Kidlington and the surrounding area, which are much closer to the city and have good transport links. 
The local sites considered were as follows: 
Land to the rear of The Old Quarry House, Fenway, Steeple Aston 6.51 hectares
Greenfield site outside the built‐up limits. The site's only frontage with a highway is that of the Old Quarry House on the south western part of the site with residential properties either side. With the exception of the Old Quarry House, the site comprises an area of ancient woodland. The south eastern part of the site is adjacent to Steeple Aston Conservation Area. The north western boundary abuts arable and horticultural with an area of similar habitats also within the north eastern corner of the site. Access works could have an adverse effect on the character and appearance of the area. The site is considered to be unsuitable for development as it has a rural character and relates much more to the countryside than to the built form of Steeple Aston.
Land to South of Fenway, Steeple Aston 2.37 hectares
Greenfield site outside the built‐up limits. The site is considered to be unsuitable for development as the site is on the edge of the village and does not relate well to the existing village in terms of being able to accommodate development. The area feels rural in nature given the farm to the east before you get to the village. It would not be possible to achieve a satisfactory form of development that satisfactorily links with the village without harm being caused to the character and appearance of the rural approach to the village.
Land to North of Fenway, Steeple Aston 3.32 hectares
Greenfield site outside the built‐up limits. A restricted byway runs along the eastern boundary of the site. The southeast corner of the site abuts the Conservation Area boundary. The western boundary of the site is adjacent to an Archaeological Constraint Priority Area. The site is considered to be unsuitable for development as the site is on the edge of the village and does not relate well to the existing village in terms of being able to accommodate development. It would not be possible to achieve a satisfactory form of development without harm being caused to the character and appearance of the area. The site would also be detached from Coneyger Fields by the restricted byway and would result in two separate cul‐de‐sacs.
Land East of Southside between Kiftsgate House and the small industrial unit, Steeple Aston 1.25 hectares
A part greenfield, part brownfield site outside the built‐up limits. The northern and eastern boundaries of the site abut the Conservation Area. The site is considered to be unsuitable for development as it would be out of character with the village and its setting but would also change the rural approach to the village. There is a potential access constraint. It would be difficult to achieve a satisfactory form of development that would suit the character of this area of the village and it would also be difficult to achieve satisfactory connectivity/footpaths to the rest of the village.
Land adjoining Middle Aston Lane, Middle Aston 2.67 hectares
Greenfield site outside the built‐up limits. A Public Bridleway crosses the site and runs along part of its southern boundary. The site is considered to be unsuitable for development as the site would extend development beyond the village envelope into the countryside and would be out of keeping with the built form for the village. The village is predominantly a farming village and the open farmland forms part of its character and setting. Development would be particularly prominent on approaching the village from the north impacting on the rural approach to the village.
Hatch End Industrial Estate, Middle Aston/Steeple Aston 2.3 hectares
Brownfield site outside the built‐up limits. The site falls partly within Middle Aston and Steeple Aston parishes. A previous assessment in 2014 considered this site and concluded it was unsuitable for residential development as it would have a poor, detached relationship with the village to the detriment of the character and appearance of the area, and would result in loss of rural employment land. This remains relevant. A public footpath runs along the southern boundary of the site. The southern‐ most tip of the site lies within the Steeple Aston Conservation Area. The site is considered to be unsuitable for residential due to the narrow access road from Fir Lane but is also not suitable for significant intensification over that already experienced. The site is outside the village and feels within a rural location. Residential development would be out of keeping with the character of the area and would represent an isolated housing site. The site could potentially be suitable for employment based on planning history.
To see the full report with appendices and maps please click here  and scroll down to PR54 to find the HELAA report.