Welcome Leaflet
Steeple Aston Parish Council has published a Welcome Leaflet for new arrivals in the village. It includes a detailed map and lots of useful information. Of course there's lots more to find on this website too!
---
Village Hall AGM
The Annual General Meeting of the Steeple Aston Village Hall management committee was held on the 9th May 2022. The full committee is listed below, showing which group they represent.
Barbara Brewer Tuesday Badminton (Chair)
Margaret Bulleyment Choral Society (Secretary)
John White (Treasurer)
TBC Thursday Badminton
Deborah Morris Village Rep
Cathy Lawday WI
Torquil McLusky Scouts / Cubs / Beavers
Amanda Rodgers Village Rep
Chris Clarke PCC
Stuart Cummins Archive
Richard Preston Valentine Club
Cathy Fleet Parish Council
John Coley Garden Club
In the next few months the committee will be deciding on a programme of events for the forthcoming year. If there is a specific event you would like to see in the programme or if you have any new ideas, please contact Barbara on 01869 340423 or any committee member.
---
Jubilee Competition to make a Crown
---
What are you planning for Fete at the Gate?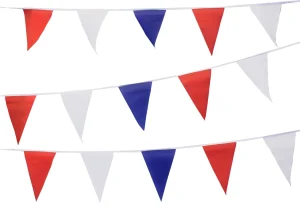 On Saturday, 4th June, as part of the Platinum Jubilee celebrations, there will be a Fete at the Gate all around the bunting-decked streets of Steeple Aston.
From 11.00am till 3.00pm, villagers are encouraged to throw open their gates, set up a table and show off their hidden talents.
Fete at the Gate is anything you want it to be. Some people are having a car boot sale, some are selling home baked biscuits, others are offering kiddy craft challenges. There will also be masterful meringues and upcycled crafts as well as the ultimate slime recipe.
Please do get involved and decide what you want to sell from your garden gate. It's entirely up to you as long as it is legal. Some stalls are for charity others are just to make a bit of extra cash.
If you don't have a gate or a driveway, contact angharad.lloydjones.sapc@gmail.com and she'll find you an easy, convenient spot.
Drop her a line and she'll pop you on the Fete at the Gate map. Contact her for any more information on angharad.lloydjones.sapc@gmail.com
---
The Blandford Fly is back!
Villagers have reported getting bitten by the notorious Blandford Fly. Below is some advice put out by Deddington surgery some years ago. It seems the most important thing to do to prevent bites is to stay covered up, especially near the ground where the flies hover. Long trousers, socks and shoes or boots are recommended.
The Future of the Pocket Park
From Steeple Aston Parish Council:
In January we asked residents of Nizewell Head about their views on the Pocket Park. There was a very strong response in favour of keeping the site and improving the facilities. We are therefore now in discussions with Cherwell District Council about future funding and responsibilities.
However, they have decided, while these talks are ongoing, that the site should be temporarily closed after Easter because of concerns about the safety of fencing, brambles and ground conditions. We hope that the issues will be resolved soon and that improvements can be carried out in time for the summer.
In the meantime, we apologise for the closure, which is outside the Parish Council's control.
---
Community support for Ukrainian refugees
Dear Steeple Aston Community,
Following the start of the Ukrainian- Russian conflict last month and the UK government response to the refugee crisis, I would like to create a community support network in Steeple Aston.
Following conversations with many of you since the conflict began and attending the Parish Council meeting on the 21st March 2022, I hope put systems in place so that Ukrainians who may come to live with us in Steeple Aston feel very welcome and well looked after and people who open their homes to host or provide support in other ways, can help, and support each other.
This is also in response to what many of us reflected on – we feel deeply saddened about what's happening; we want to help but feel somewhat overwhelmed about what one can realistically do.
It would be great to hear from anyone who would like to help, offer resources and skills and their kindness. Please contact me on Judith.kalthoff@googlemail.com or on 07985277589 as I aiming to put a
list of volunteers together. I am also hoping that we can meet over the next few weeks to talk about this in more detail with anyone who is interested.
With warm wishes,
Judith Kalthoff
---
Fall prevention classes for seniors
Louise can also visit people in their homes for a one-to-one programme. Contact details above.
---
Village Quiz Night January 2022
Village Hall Chair, Barbara Brewer reports:
A fun and very enjoyable evening was had by all who attended the Annual Village Quiz evening on Saturday, 29th January. It was good to be able to get together with friends and family in a safe environment and feel a sense of 'normality' returning.
Eleven teams enthusiastically took part with names ranging from 'This is not a party' to 'Hey Siri.' As usual the teams went to town providing a wide and interesting variety of food and nibbles to keep them going during the evening. A bar was also available to serve liquid refreshments to all.
The quiz was masterfully led by Jo Mallinson and Tara with a great range of questions and conundrums to challenge the teams. Team scores were accurately collated by Alan Brewer.
Did you know…..? Which Australian State is named 'Bananaland' Answer Queensland.
What does a Vexillologist study? Answer Flags.
The evening was rounded off with the presentation of Wine and the Trophy to the winning team the Eternal Optimists (pictured celebrating here) with a score of 93 out of 128 maximum points and the usual raffle which consisted of some great prizes donated by Safeclean (Abingdon), Hamper (Eagles), The Yurt (Nicholson's), Holt Garage, Holt Hotel, Red Lion (Steeple Aston), Wine and Candles (anonymous).
If you haven't attended this challenging but great fun event, then do watch out for the details of the 2023 quiz later in the year, as tables are likely to be booked up very quickly!
Thanks go to all who participated and not forgetting the Village Hall committee who organised this event.
And thanks to Paul Rodgers for the photos.
---
Handbell Ringers collect record donations
From Sally Cooper, Handbell Leader:
I am very pleased to announce that the Handbell team collected a magnificent £1,662.10 during the Christmas ringing round Steeple and Middle Aston. This is the largest amount we have ever collected, and it will all be going to Oxfordshire Mind our chosen charity.
Thank you to everyone who put money in our buckets or the collecting tin in the shop. My special thanks go to all the people in the Handbell Team, Diana Gardner, Graham, Dorothy and Vicky Clifton, Pam, Jack and Lewis Knowles, Lawrence White, Nick Powell, Catherine Cooper, Hannah and Rebecca McLoone, Helen Cooper and Edie Arlett, Charlotte Clarke, Holly and Daniel Viner, Eliza Webster, Alex Tabb, Freya Smith and Mary Rushworth.
---
Valley News goes online
Valley News, the magazine for the Cherwell Valley is now available online at its own website.
The current edition will always be able to be found here: https://www.thevalleynews.co.uk/latest-edition/
Valley News is published once every two months and delivered, free of charge, to approximately 1,500 houses in the Cherwell valley. They currently deliver to Heyford Park, Caulcott, Lower Heyford, Upper Heyford, Somerton and Heyford Leys.
---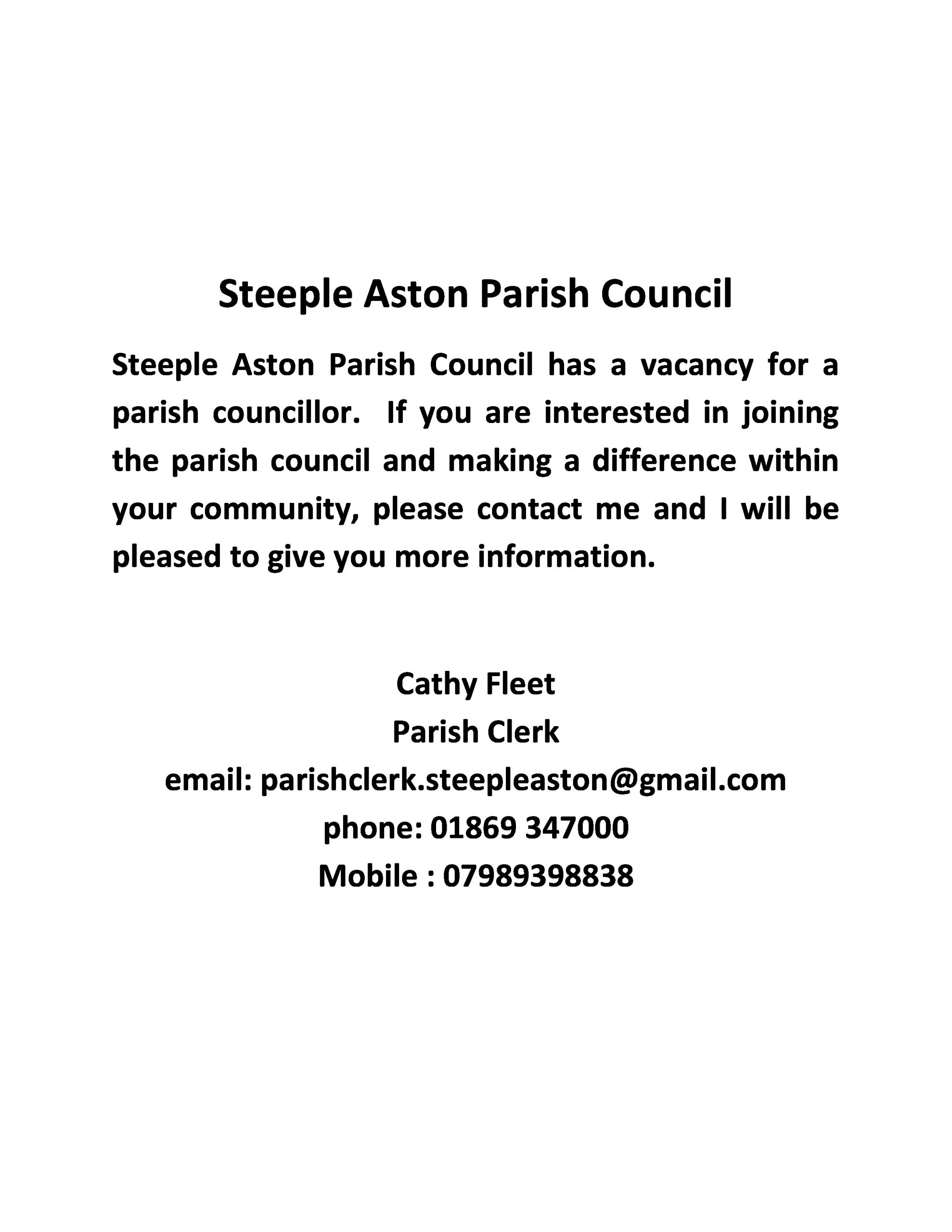 ---
Parish Council plea on fox mess
To all villagers
Please note that there has been a considerable increase in fox mess, also some badger mess, round the village. We are told that a lot of this is heavily worm infested, much more so than usual.
It would be greatly appreciated, therefore, if dog owners could clear up any mess they see, whether their dog is responsible or not. Hopefully this will help to prevent any dogs in the village becoming infected.
If you don't own a dog, but you are also willing to help keep the village 'mess-free', that would be appreciated too, especially as children are at risk.
Please note that free 'poo bags' are available from the shop and the Parish Clerk.
Thank you.
SAPC
---
Please support The Valentine Club
The Valentine Club is the village's very popular over-60s club. All meetings and outings have had to be cancelled because of coronavirus. The cancellation of their annual jumble sale and the inability to raise funds via monthly raffles means the Cherwell Lottery is their only way of raising funds.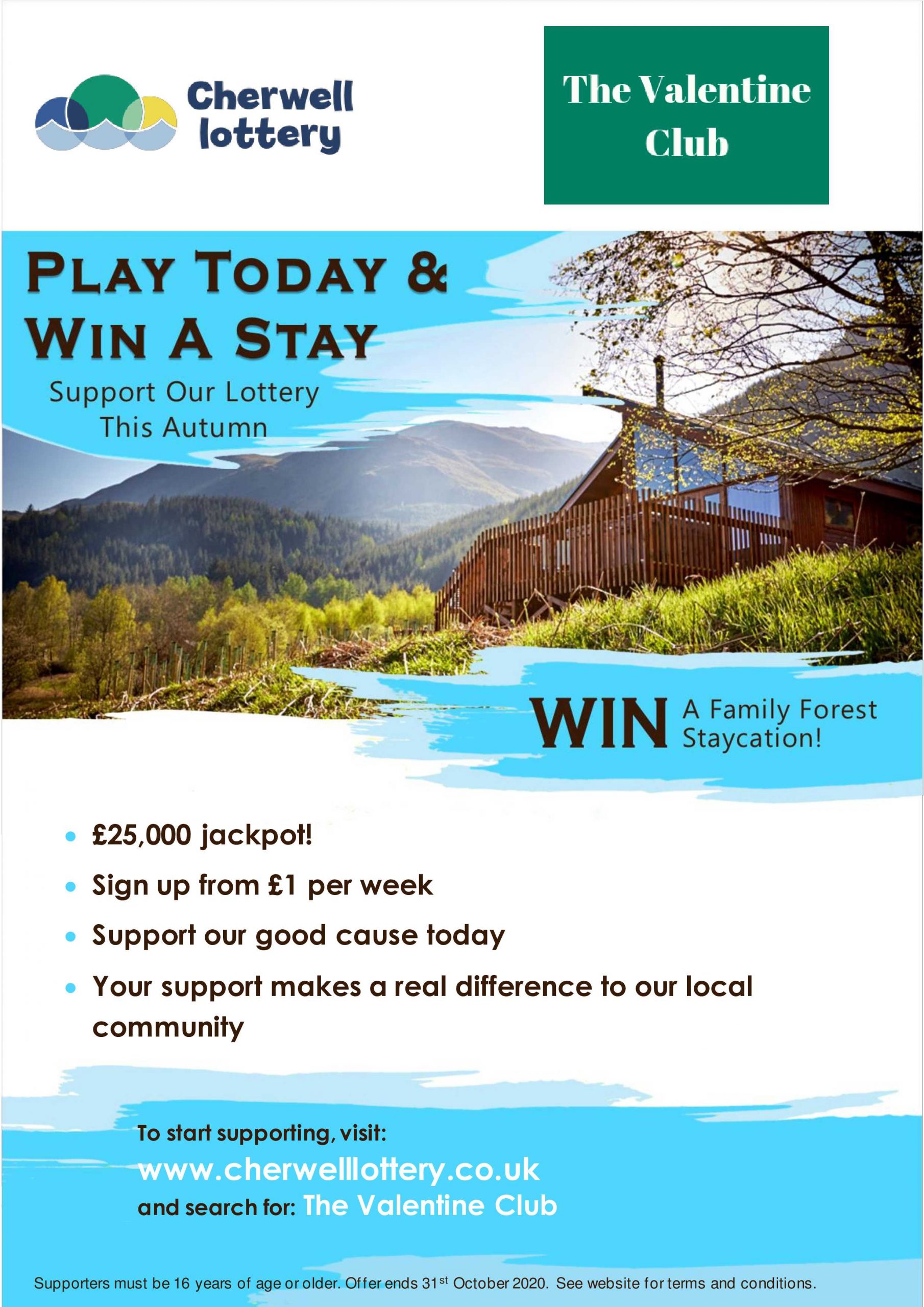 In addition to the usual prizes every week there is the opportunity to win a short break with the draw taking place at the end of October. Anyone can purchase lottery tickets and the process is very simple. Just follow the steps as described on the Cherwell Lottery website
Hopefully, once this pandemic has disappeared, this funding will enable the club to move forward and bring some happiness to the slightly older generation living in our village.
---

SAVA asks for your memories of the coronavirus lockdown
Steeple Aston Village Archive Trust is asking villagers to contribute their thoughts and experiences during the current lockdown as a record for future generations. Their message below suggests some of the questions you might like to consider.
Would you like to contribute to a record of this unique time?
The current coronavirus pandemic continues to have a profound effect on us all in so many ways, and is likely to do so for some time to come. SAVA wants to assemble a snapshot of this unprecedented time, and would like to ask for your help in sharing some of your experiences and thoughts as a lasting record for future generations.
If you are interested in contributing, please find below some possible (although not exhaustive) points that you may wish to consider. We would also welcome any photos.
What has been your experience during the Covid-19 Lockdown?
Describe in 5 words how you have felt during the lockdown?
Have you had to adjust your working arrangements, such as working from home? If so, what technology has assisted/hampered your ability to do so?
If you are employed in providing an 'essential' service, what has been your experience on the front line?
How have you filled your free time during the lockdown?
How did you get exercise? For example, have you explored the village and surrounding area more than usual?
Have you been aware of any environmental changes as a result of less traffic/people? If so, what are they?
What has been your experience within the village community? Have you had more/less contact with your neighbours? Examples of acts of support and kindness?
Are you home-schooling your children, and if so how is it going?
What has been your biggest challenge during lockdown?
What/who have you missed the most during this period?
What, if anything, do you think you have learned during this crisis?
Are there any changes you have made during lockdown, that you hope to continue?
Please email replies to: steepleastonarchive@gmail.com or for a postal address call 01869 347046
Many thanks from Steeple Aston Village Archive.
There's more information about SAVA on their page in the Clubs & Societies section.
---
Give a dog a bad name!
We'd just like you to know that almost all the fouling on our village streets comes from wild animals. After all, we do live in the country! We've investigated this issue thoroughly with the help of Cherwell Council's dog warden. So, please, don't always blame the dogs and dog walkers in the village. It's probably not them messing up our streets. It's most likely foxes. Or maybe badgers or muntjac.
What should you do if you see some poo?
Please just pick it up in a suitable plastic bag and pop it in a street-side bin or a green bin. Bags are available free from the Village Shop. Dog walkers often pick up scat that their dogs are not responsible for. Give them a hand. You will be helping to keep the village clean and you may stop someone putting their foot in it.
And if you do see a dog walker not picking up?
We think this is unlikely, but if you do … report it to the dog warden at https://www.cherwellandsouthnorthants.gov.uk/xfp/form/347?council=cdc or on 01295 227007. He will take action against anyone found not picking up.
Thank you.
Steeple Aston Parish Council
---
Potholes Reminder
Just a reminder that Steeple Aston has a FixMyStreet SuperUser. This means we have a fast track method of getting potholes filled as long as they meet the relevant criteria in terms of size, depth etc., and they are within the 30 mile an hour limit.
If you report a pothole direct to the Parish Clerk (parishclerk.steepleaston@gmail.com or 01869 347000), she will pass on the details to our SuperUser, who can contact the Highways contractors, without going through FixMyStreet. The system has been in place for a while now and works well.
The Parish Council
---
---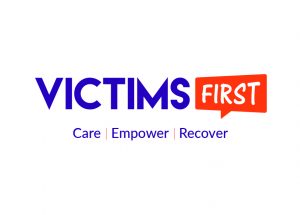 Help for victims of crime or abuse
Being a victim or a witness of a crime can be an emotional and difficult time.
Victims First provides free emotional and practical support to all victims and witnesses of crime or abuse, as well as family members of victims. It is available across Berkshire, Buckinghamshire and Oxfordshire and can provide help regardless of whether or not the crime has been reported to the police.
A Victims First Officer can discuss any emotional or practical needs you may have and work with you to put a tailored support plan in place. This could involve referring you to a specialist service such as services for victims of sexual violence and domestic abuse.
The type of assistance available includes telephone and face to face support, advocacy including help to access other services such as sexual health clinics, drug and alcohol services and legal services, support through the criminal justice system (if you have reported the crime to the police) and therapeutic counselling.
A Young Victims Service is also available to anyone under 18 and works with young people to help them cope with the effects of crime.
To speak to a Victims First Officer about any of the services and to receive support please call 0300 1234 148.
You can also find more information or make a referral for support online at www.victims-first.org.uk
---
Live Well in Oxfordshire
Oxfordshire County Council has an online directory of over 2,000 (and growing) support services across the county to help residents live better.
Live Well Oxfordshire has been developed by Oxfordshire County Council in partnership with Age UK Oxfordshire and Affinity Works. The directory has been designed to bring together information about groups and organisations offering services for adults with a variety of needs in one place.
It includes categories such as looking after someone, keeping fit and well, finding a care home, help with life events and many more.
To go to the directory, please click here.
---
News from the Sports & Rec
Not everyone in Steeple Aston knows what the building next to the Village Hall and the Pre-school is… This is the Sports and Recreation Trust: we look after the changing rooms and the meeting hall and are also responsible for the Recreation Field.
The Field is where the football pitch and cricket nets are and where last month we all enjoyed the fantastic firework display. As well as sports, the field is also used for many of those annual events that really bring the village together like the Horticultural Show, Church Fete, and Whit Races. The meeting hall is where many clubs and societies meet every week. We work closely with the Village Hall, Parish Council and Church but have very much our own identity. In particular we try to concentrate on helping sports related groups and those that focus on young people.
The Sports & Rec has things happening most days but it is a smaller and less formal space than the Village Hall so well suited to children's parties and smaller events up to 30 people and has a kitchen and a licenced bar. We can also work with the Village Hall to host joint events for 100 or so people.
We have the following regular groups, as well as parties and other events:
Monday morning 10am (every other week) – Home Education Group
Tuesday morning, 10am, Mindfulness
Tuesday night, 7pm Scouts (and we are hoping to start Cubs again soon)
Wednesday night, 6pm, Brownies
Thursday morning, 9am, Baby and Toddler group (term times)
Most Saturday afternoons in season, Steeple Aston Football Club
Most Sunday afternoons in season Junior Football.
The Sports & Rec is a busy place but we do have slots available and are happy to look at special rates for village groups. Please contact Katie Rushworth (Booking Agent) on 01869 340196.
You can find contact details for all the clubs and societies in the Clubs and Societies section section or contact Torquil McLusky, Chairman, (347914) or Chris Cooper, Treasurer, (347173).
---
Community First Responders needed
Alan Brewer, Community First Responder writes:
Community responders are trained, equipped volunteers that answer emergency medical calls in their local communities and initiate treatment while the ambulance is on route. We are not a substitute for the ambulance but a complement to it,we also provide reassurance – the sight of the hi-viz jacket lets them know that help is near and often reduces stress.
It was discovered that if a series of events took place in a set sequence, a heart attack victim has a greater chance of survival.
Early access – this is getting to the patient as quickly as possible (to get help).
Early resuscitation – starting CPR to those patients who require it (to buy time).
Early Defibrillation – delivering an electric shock with a defibrillator to those patients in cardiac arrest (to restart heart).
Early advanced life support – the skills that Paramedics and Doctors have (to stabilise).
Over 350,000 people in the UK suffer heart attacks each year.
160,000 people die as a result of heart attacks each year.
Eighty-five per cent of victims have the potential to survive. The chances of survival decrease by ten per cent for every minute that treatment is delayed.
In addition as trained volunteers, community responders help patients suffering from breathing problems, severe bleeding, diabetic emergencies and unconscious casualties, all of which will benefit from early treatment.
Our aim is to preserve life, prevent the patient's condition from worsening and promote recovery.
At present here in Steeple we have five trained Responders and two Defibrillators, this is voluntary, putting in 20 hours a month that suits you. Due to changes in life style, work and other activities three of our responders will be leaving us after many years of serving the community.
You must be able to drive and have your own car, no blue lights I'm afraid, your aim is to get to the patient with in eight minutes of receiving the call from the emergency dispatcher.
Now, if this is something you have been thinking about doing for your community then please get in touch with me on 01869 340423.
---
Adderbury Community Food Market
The market is held every second Thursday of the month from 6.00pm to 8.00pm at The Institute, The Green, Adderbury OX17 3NE.
You will find a wide range of local producers selling meat, poultry, eggs, savouries, vegetables, cakes & tarts, honey, coffee, gin & liqueurs, preserves and lots more. Guest stalls provide monthly variety. There is a bar and hot food to eat in or take away.
This is a not-for-profit community project. For more information go to www.market.adderbury.org
---
Community Education at the Marlborough School Woodstock
The Marlborough School offers an extensive programme of courses for adults. There are weekly courses and 1-day and 2-day weekend workshops. Many subjects are available at several levels – beginners, improvers etc.
Subjects range from tai chi, Pilates and yoga to singing, calligraphy and various art, language and computer courses.
To browse the courses available or download the latest brochure, go to www.marlborough.oxon.sch.uk/community/
To request a printed brochure and to book a place ring 01993 813592 or email comed.4560@marlborough.oxon.sch.uk
---
Essential repairs grant available
Cherwell District Council is offering an essential repairs grant to help vulnerable people, which covers, for example:
. Replacing a defective door or window
. Roof repairs
. Minor electrical works
You may be eligible if you meet the following criteria:
1. You have owned your home for at least three years and
2. You are eligible for a means tested benefit, and /or a tax credit with a household income below a set level and
3. You are over 60 years of age or in receipt of child benefit for a child living with you.
For more details contact:
Private Sector Housing Team
Cherwell District Council
Bodicote House
Bodicote
OX15 4AA
Tel. 01295 227004 or visit www.cherwell.gov.uk
---
Calling all parents and grandparents
• Are you a good listener?
• Do you enjoy being with young children?
• Could you spare 2 – 3 hours per week?
• Would you be interested in becoming a volunteer with Home-Start?
• Volunteering provides excellent experience for a CV
Home-Start Oxford and Bicester is a local charity which supports families with at least one child under five years of age. They have been doing so for over 20 years and in that time have been a lifeline to thousands of families in need.
Their volunteers offer regular support, friendship and practical help to local families under stress in their own homes, helping to prevent family crisis and breakdown.
For more information please contact Sarah Harvey on 01869 349990, email her on sarah@homestart-oxford.org.uk or view their website: http://www.home-startoxford.org.uk
---
CAB Caseworker Help for disabled & vulnerable
Are you living with a hard to manage mental or physical condition?
Do you need some help to cope?
Our Specialist Caseworker can visit you at home, offer a full welfare benefits eligibility check, and help you to access other relevant support services within your community.
Contact us if you:
Are under 60 years old, and
Live in Oxfordshire, and
Have limited ability to get around on your own, and
Need support to continue to live independently
To discuss your requirements in complete confidence, please leave a message with your name and contact number for Lynn on 01608 646990
---
Have YOU ever thought about FOSTERING?

There is a recognised shortage of 10,000 Foster Carers in the UK. PACT, founded in 1911, is also known as the Oxford Diocesan Council for Social Work inc. We are a registered charity working to improve life chances for children. The focus of our work is within Berkshire, Oxfordshire and Buckinghamshire and aims to build and strengthen families.
We are an approved Adoption and Fostering Agency. We have a history of finding safe, loving families for children in care. Here are a few facts about Fostering:
1. Did you know you don't have to be married to become a Foster Carer?
2. You don't have to have children already although you do need to have experience of caring for children.
3. Did you know you get paid a Fostering Allowance of £335.70 a week to be a Foster Carer which is tax free and won't affect any other benefits?
4. Most of the children who need fostering are known as 'hard to place' children, they will usually be 8+ years of age.
Fostering is a hard but very rewarding job. If you think you might have what it takes to become a Permanent Foster Carer or you want to find out more then contact PACT now on 0800 731 1845 e-mail fostering@pactcharity.org
---
Katharine House Hospice Lottery
Support your local hospice lottery for just £1 a week.
Over £100,000 is raised every year.
Every week there is a first prize of £1,000 plus:
2 x £100 prizes
2 x £50 prizes
5 x £20 prizes
10 x £10 prizes
Contact
Fundraising and Lottery Office
Katharine House Hospice
East End
Adderbury
Banbury
OX17 3NL
Tel: 01295 816484
Email : fundraising@khh.org.uk
Or download an application form from their website: www.khh.org.uk
Registered Charity No. 297099