Wednesday & Thursday, August 9th & 10th: Junior Heroes Holiday Club
Members of Steeple Aston church are running a Junior Heroes Holiday Club on Wednesday, 9th and Thursday, 10th August from 10.00am until 2.00pm in the Sports and Rec building.
Activities will be suitable for children between five and 12 years old, and the cost will be £5 for the two days.
There will be craft activities, songs, drama and games on the theme of Junior Heroes in the bible, including the story of David and Goliath.
For further information, or to book a place, please contact Rebecca Hoare on 01869 340949 or email bechoare@googlemail.com
---
Thursdays in August: Kids' sports activity sessions
During August, two youth activities organisers will be in Steeple Aston on Thursdays from 2.30 to 3.30pm on Robinsons Close. The free sports sessions, organised by Cherwell District Council, are designed for children between eight and 16 years old.
Booking isn't required. Children can simply turn up to take part in games which may include football, dodgeball and capture the flag.
---
Friday, August 25th: SAWG walk around Cumnor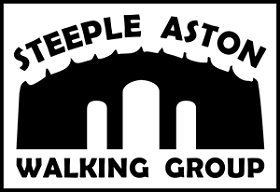 Steeple Aston Walking Group's monthly walk will be around Cumnor on Friday, August 25th.
Details are as follows:
Walk leaders: Graham and Sue Porcas
Starting point:  Bear & Ragged Staff pub car park in Cumnor
Nearest postcode: OX2 9QH, map ref SP 458044.
Meeting time: 10.00am
Walk start time: 10.10am
Distance: 6 miles
Grade: Easy – fairly light going, some very minor roads, usually OK for dogs.
Refreshment/lunch after walk: Bear & Ragged Staff, 28 Appleton Rd, Cumnor, Oxford OX2 9QH. Menu at http://www.bearandraggedstaff.com/food- and-drink.php
Please share cars where possible.
For more information about SAWG and contact details, please click here.
---
Saturday, August 26th: Summer Soiree

Steeple Aston Pre School is holding a Summer Soiree at 8.00pm on Saturday, August 26th in the marquee on Robinsons Close.
There will be a live band, a bar, bandeoke, a raffle and auction and a prize for the best dressed table. You are invited to bring along your own picnic and enjoy a fun evening in aid of the Pre School.
The cost is £15 per person. You can book a ticket or a table from the Pre School on 01869 340863 or email steepleastonpreschoolfundraising@hotmail.com.
---
Monday, August 28th: Summer Show & Fun Dog Show
On August Bank Holiday Monday, Steeple Aston's popular Summer Show and Fun Dog Show take place on Robinsons Close with teas in the Village Hall. This is the 126th show organised by the Steeple Aston and Middle Aston Horticultural Society.
Gates open at 2.00pm, and entrance costs £2 per person over age 16. You can check out the prizewinners and admire the displays of flowers, vegetables, cookery, handicrafts and more in the marquee.
The Fun Dog Show, sponsored by the Hart Veterinary Practice, starts at 2.30pm. The classes are: Agility, Best Pedigree Dog (only one dog per family), Best Crossbreed, Best Child Handler (5 to 15 years) and Dog of the Day (best of the previous four classes).
Other attractions include a Children's Entertainer, Glitter Tattoos, Balloon Models, Bouncy Castle, Giant Games and Bowling. There will be plenty of games and side shows as well as Handicraft and Produce Stalls, a Bottle Stall and a Prize Draw.
An auction of produce donated by exhibitors will be held at 4.15pm
For further information please contact Richard Preston on 01869 340512, or visit their Facebook page: https://www.facebook.com/Steeple-Aston-Middle-Aston-Horticultural-Society-1266250533387466/
To see the Show Programme and Entry Form please click here.
---
Saturday, September 9th: Ride & Stride
Ride & Stride, the annual sponsored walk, ride or cycle in aid of Oxfordshire Historic Churches Trust takes place this year on Saturday, September 9th.
Don't let the weather put you off! Last year Team Steeple – four enthusiastic walkers – got absolutely soaked walking round churches in Oxford, but raised £580.
Hopefully this year the sun will shine and you can get on your bike or put your best foot forward to raise money for Steeple Aston parish church and the Historic Churches Trust.
Alternatively, no energy at all is required to be a Welcomer. You can be sponsored to sit in the church and welcome the walkers and cyclists on the day.
Fundraising is no longer a hassle. Riders, Striders and Welcomers can go to https://ohct.org.uk/ride-stride and follow the simple instructions. If you prefer, you can find a sponsorship form at the back of the church or get one from Mary Williams on 01869 347757, email address mail@marywilliams.me.uk
---
Saturday, September 16th: 'The Mikado'  
Opera Anywhere continue their highly successful UK Gilbert & Sullivan Festival on tour of this popular Gilbert & Sullivan masterpiece…
Set in Japan, The Mikado presents a tangled web of love. Nanki-Poo, the son of the Mikado, flees in search of his true love, YumYum, to avoid marrying a much older suitor. Yum-Yum, however, is betrothed to Ko-Ko, the Lord High Executioner, against her will. Things, as you can see, are complicated! But can everything be righted before someone loses their head? Expect high jinks, lots of energy and clever wordplay as all is revealed.
The Mikado will take place in the Village Hall on Saturday, September 16th at 7.00pm for a 7.30pm start.
Tickets cost £20, under 18's £15. They are available from Barbara Brewer on 01869 340423 and from September 1st from the village shop.
Online ticket link: https://www.ticketsource.co.uk/date/359133.  Telephone orders: 0333 666 3366.
For more information go to www.OperaAnywhere.com
---
Saturday, September 30th: Harvest Thanksgiving Supper
This year's Harvest Supper will be held at 7.00pm on Saturday, September 30th in the Village Hall.
Tickets are sold in aid of church funds and cost £10 for adults, £5 for children under 12. A home-cooked two-course meal will be provided. Please bring your own drink and glass.
Contact Martin & Ruth Dale on 01869 340906 or email martin.dale865@gmail.com.
The Harvest Festival Service will be held the next day, Sunday, October 1st at 11.00am in the Church. The collection will be donated to Banbury Food Bank.
---

Sunday, October 15th: Sherlock Holmes & The Crimson Cobbles
Chipping Norton Theatre in association with Oxford Theatre Company presents a brand new Sherlock Holmes caper, delivered at breakneck pace in a hilarious, deeply daft theatrical explosion for adults and family audiences. It will take place in the Village Hall on Sunday, October 15th at 7.00pm for a 7.30pm start.
In this new Sherlock Holmes caper, Holmes and Watson are called upon to investigate the Whitechapel Murders which have recently sent shockwaves through London. But when the evidence points to only one possible conclusion – that Jack the Ripper is actually Sherlock's trusted sidekick Dr. Watson – is our super sleuth prepared to believe the unbelievable?
Suitable for ages 12 +. Tickets £10 available now from Barbara Brewer on 01869 340423, and from October 1st from the village shop. wine and refreshments available.
---
Saturday, October 21st: Ceilidh & Barn Dance 
There will be a Ceilidh and Barn Dance with The Quiet Men at 7.30pm on Saturday, October 21st in the Village Hall.
The evening is in aid of Steeple Aston Sports & Recreation Trust. Tickets are strictly limited. Priced at £10, they are available from the Village Store. There will be a cash bar.
For more information contact Torquil McLusky on 01869 347914, email torquil.mclusky@hotmail.com or Chris Cooper on 01869 347173, email chris777.cooper@btinternet.com.
---