Sunday, 18th February: Snowdrop Sunday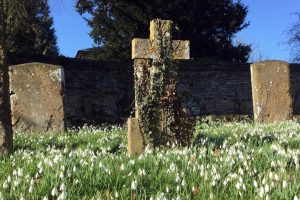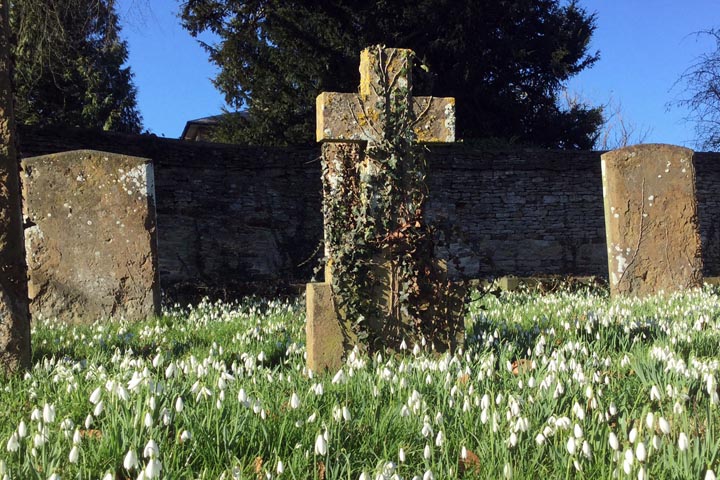 Why not take a Sunday afternoon walk to see the wonderful display of snowdrops and other wildflowers in the Churchyard on Sunday, 18th February. The Church will be open from 2.30 to 4.00pm for the annual Snowdrop Sunday. A cup of tea and a slice of homemade cake will be on offer for just £1. And there will be a bookstall there as well.
For more information about the Church, please click here.
To see more snowdrops, why not also visit Evenley Wood Garden. It has Snowdrop Days from 3rd to 28th February. For details go to https://www.evenleywoodgarden.co.uk/
---
Friday, 23rd February: SAWG Cherwell Valley walk
The forecasters are promising us better weather next week – just in
time to dry out conditions underfoot and make the next Steeple Aston Walking Group next walk on Friday, 23rd February a joy.
No need to get into a car for this walk!
Date: Friday, 23rd February 2018
Walk location:  Steeple Aston, Middle Aston, canal, Lower Heyford and  back to SA
Walk leader: Anna
Starting point:  Fenway/turning by Grange Park
Nearest postcode: OX25 4SR
Meeting time: 09.50am
Walk start time: 10.00am
Distance: About 4.5 miles
Grade:  Easy walk, but a surprisingly good stretch.  Just a possibility of mud  as we go down near Home Farm on those fields. As we are walking by the  canal, please keep a watch out for our four-footed friends. We will walk all the way to Lower Heyford and cross the bridge there – so no
problems with livestock and muddy fields on the last bit.
Refreshment/lunch after walk: Red Lion, Steeple Aston
For more information on SAWG and contact details, please click here.
---
Saturday 3rd March: Oxford Classic Jazz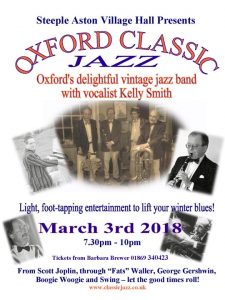 There will be a welcome return to Nick Gill and his Oxford Classic Jazz on Saturday 3rd March in the Village Hall at 7.00 for a 7.30pm start. They are a quartet of musicians plus singer Kelly Smith. They are highly skilled in the joyful style of pre-war jazz, providing an evening of spectacular music from the Jazz Age played by experienced musicians.
Tickets are available from Barbara Brewer on 01869 340423. They cost £12 and are available now. There will be a licensed bar.
For more information about the quartet, and to hear their music, go to www.classicjazz.co.uk.
---
Saturday, 24th March: Great British Easter Bake Off
---
Saturday, 24th March: Opera Anywhere presents The Magic Flute
Opera Anywhere are visiting the Village Hall on Saturday, 24th March at 7.00pm for a 7.30pm start.
It tells the story of a young man with a passion for books who reads about a magical kingdom where 'day' and 'night' wage war against each other.  As he reads he is consumed by the story, so much so that he realises that he has fallen into his own fantasy world.
He meets the Queen of the Night and her mortal enemy, the leader of the Sun Temple, the mighty Sarastro.  The Queen and her Three Ladies charge him with a quest, to rescue the Queen's daughter, the beautiful Pamina, who has been kidnapped by Monostatos, a henchman working for Sarastro.  Accompanied by the bird catcher, Papageno, the young man, Tamino, starts a voyage of discovery as he searches for love, truth and consequently a purpose higher than himself, with only his Magic Flute and Three Boys to guide him.
Will Tamino escape the serpent?  Will he save Pamina?  Will he discover the truth about the Queen and Sarastro?  All will be revealed!  Take a magical journey with Opera Anywhere's brand new production of The Magic Flute. 
Early bird tickets are available until the end of January from Barbara on 01869 340423. Adults £20 (Early birds £15)   Under 18's £10 (Early birds £7). Online ticket sales from the website http://operaanywhere.com/events/
---
Sunday, 25th March: Spring Flower Show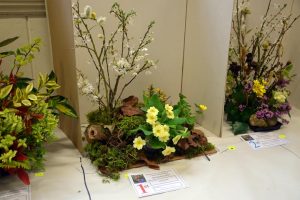 The Spring Flower Show will be held in the Village Hall on Sunday, 25th March from 2.30 – 4.30 pm. Entries are open to everyone and new exhibitors are welcome.
For more information and to download a Schedule and Entry Form, please click here.
---
Sunday, 3rd June: Steeple Aston Open Gardens
Eight gardens in Steeple Aston will open under the National Garden Scheme this year on Sunday, 3rd June. The gardens will be open from 1.00 to 6.00pm. Tea and homemade cakes will be on sale in the Village Hall. Combined admission will be £6, children free.
The following gardens will open:
Acacia Cottage
Cedar Cottage
Combe Pyne
Kralingen
The Longbyre
The Pound House
Primrose Gardens
Touchwood
For more information on these and many other gardens open to the public, go to the NGS website www.ngs.org.uk/