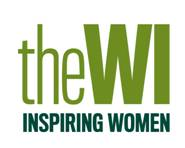 Steeple Aston Women's Institute (WI) has been in existence for over a century, since it was started in 1918. The WI is non-partisan and takes no political position, but nationally it is a powerful agent for change in society, and has helped to bring about such things as equal pay for equal work, organ donation, and the provision of more midwives. Current WI campaigns include ending plastic pollution, and expanding the network of stem-cell transplant donors.
The Steeple Aston branch is affiliated to both the National WI and also to the Oxfordshire federation, and members are free to choose their degree of participation. Some may wish to get involved in the national campaigns, others are content to just be active in the village branch.
We meet regularly on the second Tuesday of each month except August. There are a variety of events scheduled throughout the year: speakers, social evenings, meals out, craft workshops, excursions and the occasional party. There is also a book group, a lunch club and a walking group who explore the local countryside and usually finish up at a friendly pub or café. And at every event, there is plenty of time to socialise, catch up with old friends and make new ones.
We are always ready to accept new members – any woman over 18 is welcome, young or old, married or single, parent or not, working or retired, of any faith or none.
Meetings have recommenced in the Village Hall observing the latest guidelines. Details of WI events can be found below and in both the print version and the online version of Steeple Aston Life. Look out for the WI Report and for entries in the Calendar.
If you are interested in joining please call one of the contacts listed below for more information.
Contacts
Cathy Lawday
Tel: 01869 347209 Email: cathy@lawdaymacandrew.co.uk
Merrill Bayley
Tel: 01869 347802 Email: merrill.bayley@gmail.com
Website: https://www.oxfordshirewi.co.uk/ (Oxfordshire Federation of Women's Institutes)
Programme for 2021 – 22
13th July – A Restarter Garden Party. Celebrating the end of lockdown!
August – no meeting
14th September – "Verse & Converse" – get-to-know you social evening with wine & nibbles.
12th October – Speaker: from Blenheim Palace – "The Ladies of Blenheim" by Lynne Wainwright.
9th November – Speaker: Ann Sharman – "I went to a wedding in Delhi".
4th December – "Make a Christmas Wreath" – workshop by Charlotte Baxter.
14th December – Christmas Meal at Middle Aston House.
2022
11th January – Speaker: Vanessa Brown "The work of Cruse Bereavement Volunteers"
8th February – Speaker: Amanda Rogers "Sustainable Steeple"
8th March – Birthday Night Celebration Speaker Maggi Sheehan of The Arty Craft Place.
26th March – Block Printing workshop
April – An Evening Stroll to Middle Aston House!
12th April – AGM. Speaker: Martyn Harrison "Les Mis to Lion King"