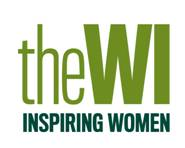 There are many scheduled events throughout the year organised either by their local sub committees or though the WI Federation. Whilst deciding on which event you might like to participate in, there is plenty of time to socialise.
If you are interested in joining please call for information, (see contacts on this page) or turn up at a meeting at the Village Hall at 7.30pm. The WI does not take partisan political positions, though they are interested in current affairs. The cost of membership is currently £43.00 a year and it is open to women of all faiths or none.
They have a regular walking group who generally meet on the last Friday of each month to enjoy a bracing walk. Starting from the shop at 10.00am, then by car to the walk location, the route is varied and there are always opportunities for bird watching whilst enjoying the wonderful countryside we have round here. They usually find a friendly pub or café to end the walk and have a proper chat. There is now a Book Group and Lunch Club that also have regular meet ups.
A forward thinking organisation which allows you to chose your degree of participation from attending monthly meetings and listening to a wide range of speakers etc. to joining one of the sub-committees and or the full committee and of course attending the many outings on offer and partaking of the many courses available at Denman College.
To read reports of recent meetings, go to Steeple Aston Life.
Contacts
Linda Needle, President
Tel: 01869 340028
Email: l.needle@binternet.com
Mary Rushworth
Tel: 01869 340203
Email: mandarushworth@gmail.com
Website: https://ofwi.weebly.com (Oxfordshire Federation of Women's Institutes)
WI Programme 2020
All meetings are held on Tuesdays in the Village Hall at 7.30pm unless otherwise stated.
14th January Social Evening
11th February Life in a Nutshell – John Tyler
10th March Birthday Night – Alpacas & World of Fluff – Jane Abbott
14th April Annual Meeting – Robert Dudley, Queen Elizabeth & Keniworth