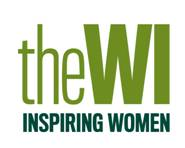 Steeple Aston Women's Institute (WI) has been in existence for over a century, since it was started in 1918. The WI is non-partisan and takes no political position, but nationally it is a powerful agent for change in society, and has helped to bring about such things as equal pay for equal work, organ donation, and the provision of more midwives. Current WI campaigns include ending plastic pollution, and expanding the network of stem-cell transplant donors.
The Steeple Aston branch is affiliated to both the National WI and also to the Oxfordshire federation, and members are free to choose their degree of participation. Some may wish to get involved in the national campaigns, others are content to just be active in the village branch.
We meet regularly on the second Tuesday of each month except August. There are a variety of events scheduled throughout the year: speakers, social evenings, meals out, craft workshops, excursions and the occasional party. There is also a book group, a lunch club and a walking group who explore the local countryside and usually finish up at a friendly pub or café. And at every event, there is plenty of time to socialise, catch up with old friends and make new ones.
We are always ready to accept new members – any woman over 18 is welcome, young or old, married or single, parent or not, working or retired, of any faith or none.
Meetings have recommenced in the Village Hall observing the latest guidelines. Details of WI events can be found below and in both the print version and the online version of Steeple Aston Life. Look out for the WI Report and for entries in the Calendar.
If you are interested in joining please call one of the contacts listed below for more information.
Contacts
Cathy Lawday
Tel: 01869 347209 Email: cathy@lawdaymacandrew.co.uk
Merrill Bayley
Tel: 01869 347802 Email: merrill.bayley@gmail.com
Website: https://www.oxfordshirewi.co.uk/ (Oxfordshire Federation of Women's Institutes)
Programme for 2022 – 23
MAY 10th Speaker Alistair Lack: "The Oxford of Morse, Lewis & Endeavour "
JUN 14th Speaker Lynda Warren: "Supplying props, costumes, locations and animals"
JUNE 29th Summer Outing to Kelmscott Manor, Aston Pottery & Bampton
JULY 12th Garden Party, afternoon tea & musical entertainment at Burland, South Side
SEPT 13th Speaker Jeff Rozelaar: "Princess Margaret – A Controversial Life"
SEPT 27th 2.00pm Guided tour and talk, Ashmolean Museum
OCT 11th Speaker Melanie King: "Tea, Coffee & Chocolate"
NOV 8th Members' Social Evening
DEC 13th Christmas Meal – with musical entertainment
2023
JAN 10th Speaker Tom Way, Award-winning wildlife photographer
FEB 14th Speaker Jennifer Cowling: "Extend your Fitness, your Balance & your Brain"
MARCH 14th Birthday Night Celebration Speaker Melanie King: "Spying in WWII"
MARCH 25th Charlotte Baxter workshop Make an Easter wreath: All materials supplied.
10.00 – 12.00 Village Hall Price £22.00 per person
APRIL 11th AGM Speaker: Alan Jones " Body Language"